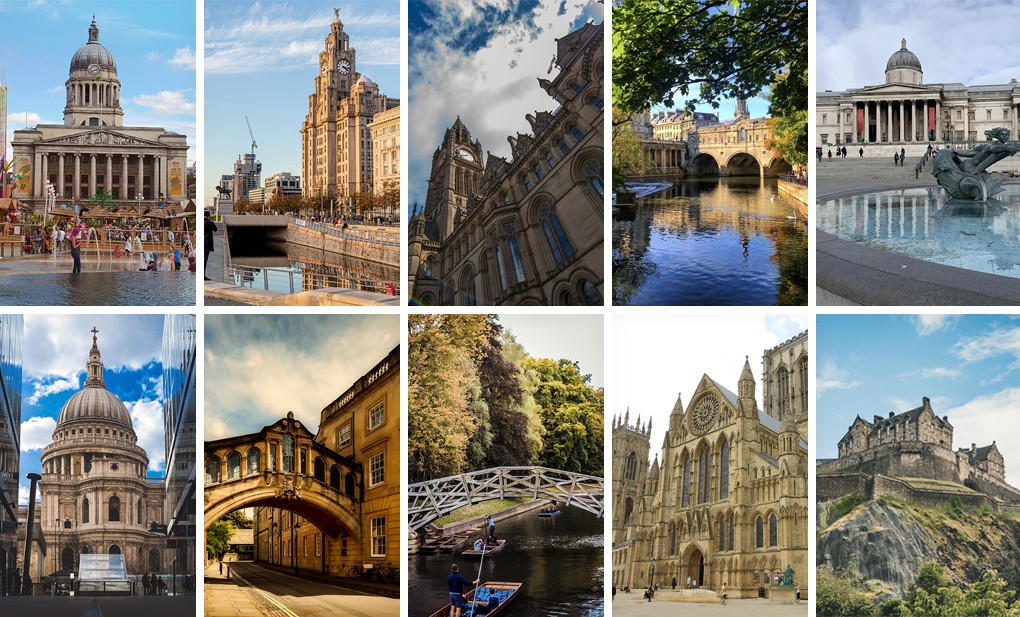 If you're looking for fun and affordable treasure hunts in the UK, you've come to the right place! This post features my top 10 murder-mystery style treasure hunts (AKA Murder Mystery Trails) created by us, Killer Trails.
What is a Murder Mystery Trail?
Our Murder Mystery Trails are imaginative treasure hunts with a whodunit twist. Solve cryptic clues as you follow the route to eliminate suspected characters and weapons and deduce who the culprit is. These immersive self-guided walking tours take you on a thrilling journey past historical landmarks and points of interest, offering a unique way to explore touristy hotspots around the UK.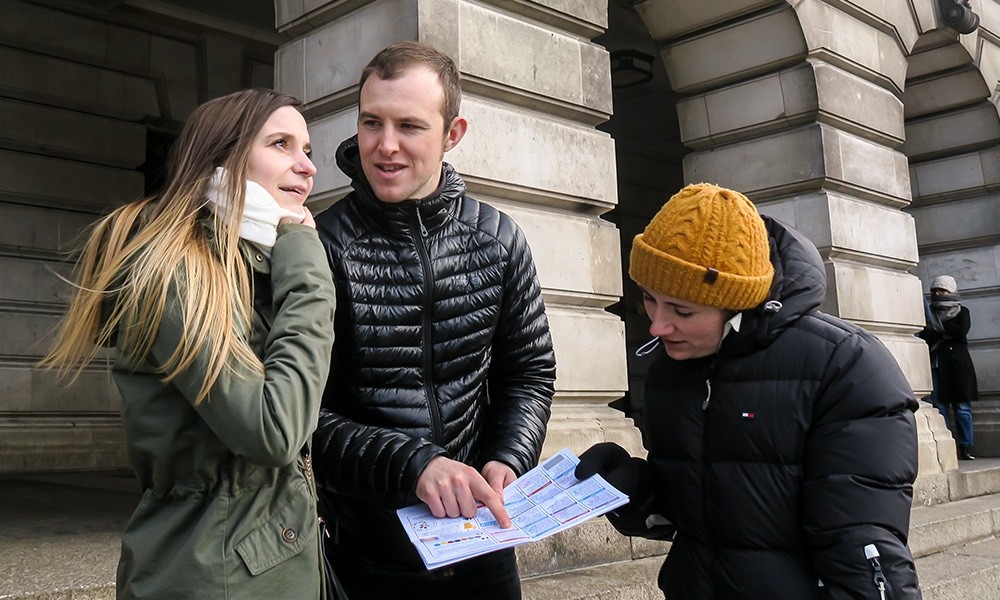 Killer Trails has devised compelling narratives for each treasure hunt full of pop-culture parodies for the eagle-eyed detective. You'll get a kick out of our Murder Mystery Trails if you enjoy escape rooms, puzzles, scavenger hunts, treasure hunts, ghost and historical tours, murder mysteries, and board games.
Top 10 Murder Mystery Treasure Hunts In The UK
It was tough to pick our favourite babies, but I've given it a go. Below are my top 10 treasure hunts in the UK 2022, created by Killer Trails (that's us!).
I have a soft spot for this treasure hunt, as it was the first-ever Murder Mystery Trail we created. It's a fun and affordable tour of Nottingham that takes you past plenty of historic buildings, landmarks, and spooky old pubs. This Nottingham treasure hunt ends outside Ye Olde Trip To Jerusalem – an ancient pub built into the stone caves. This trail paired with a celebratory refreshment at Ye Olde Trip and a tour of Nottingham Castle makes for a perfect day out!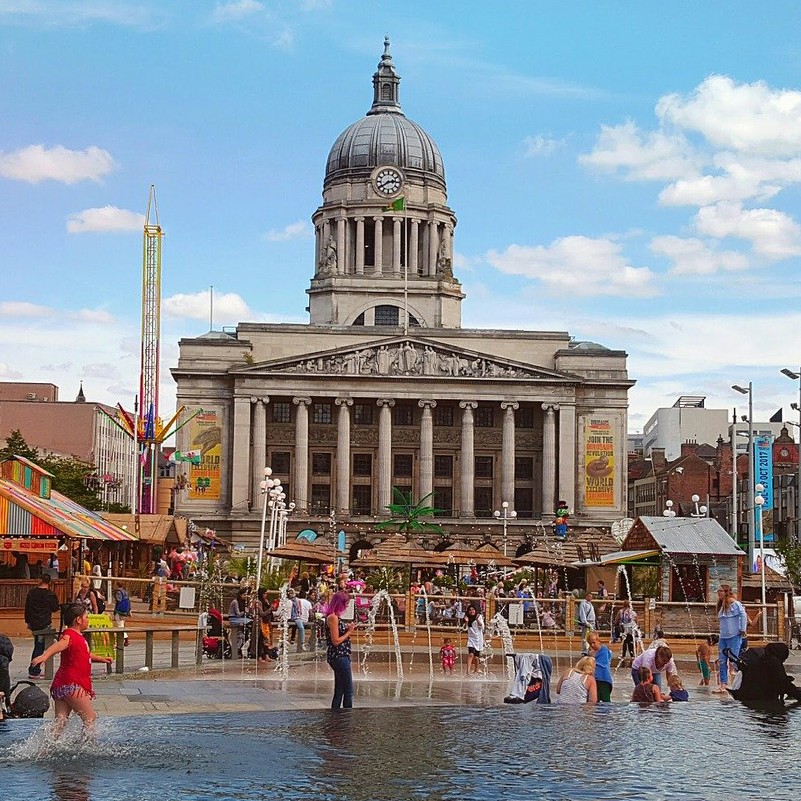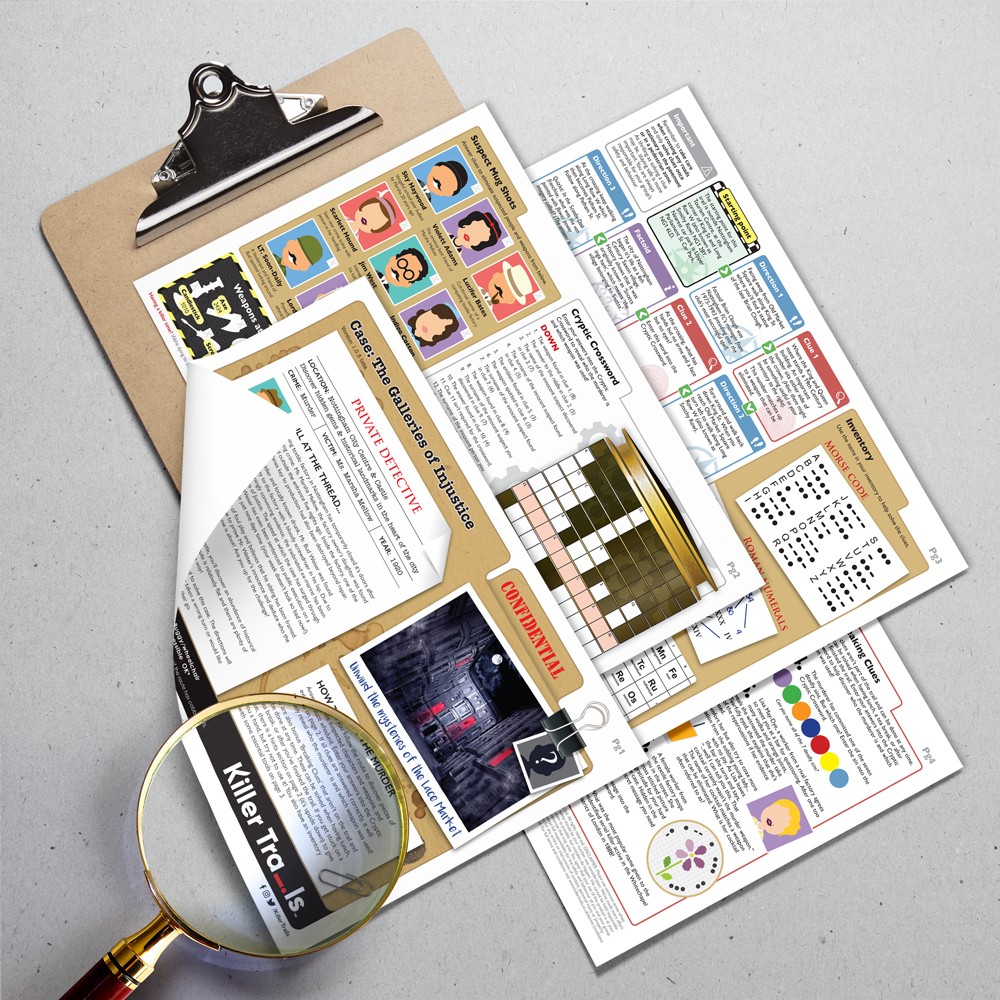 The Liverpool Murder Mystery Trail is great fun for tourists and locals alike. You cover a surprising amount of ground on this treasure hunt, taking you on a tour past many cultural landmarks including Liverpool Town Hall, the Three Graces, Pier Head, Albert Dock, Cavern Club, and ends in St George's Quarter near the Central Library and World Museum. It makes a great way to discover a good chunk of Liverpool in just a few hours.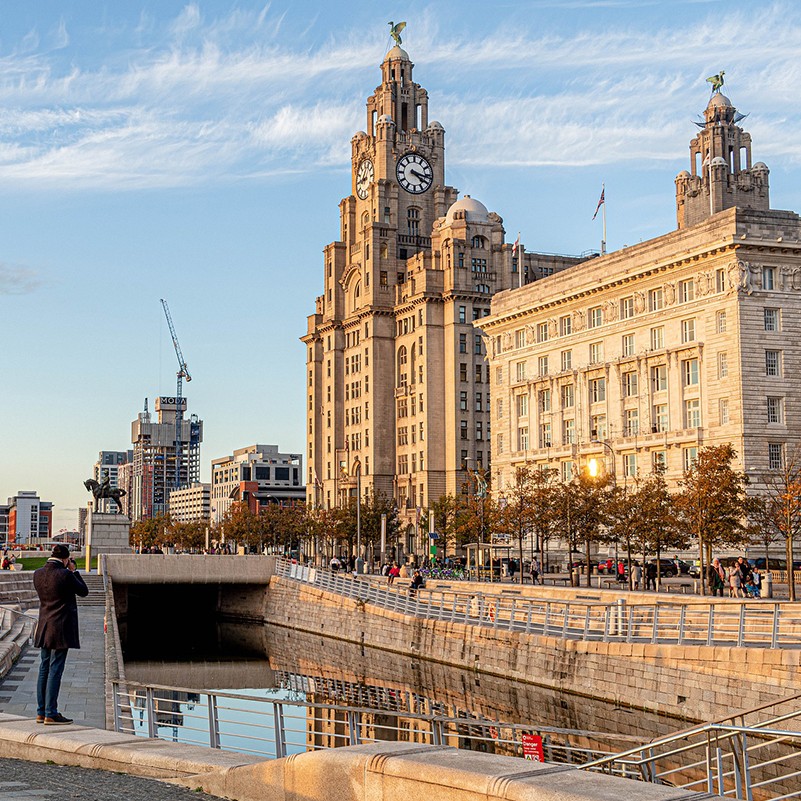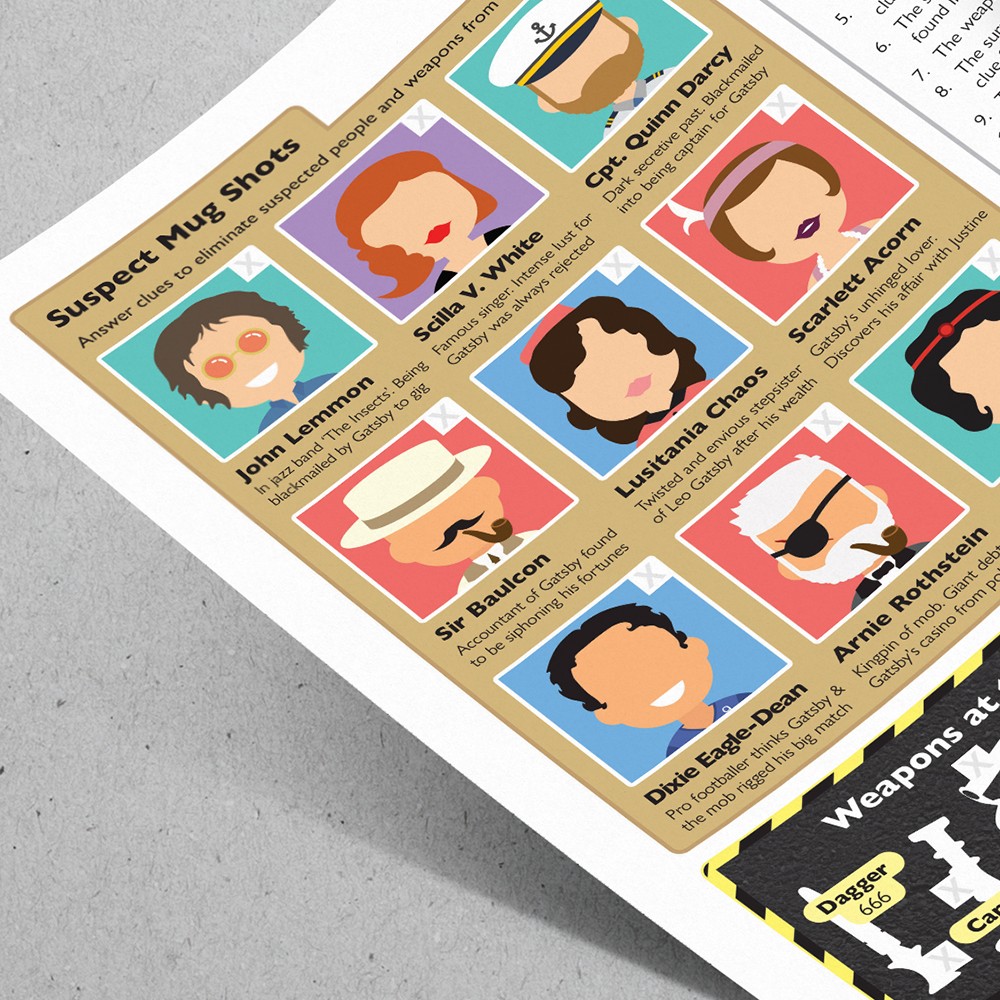 Even if you've lived in Manchester your whole life, you should still discover something new on this murder-mystery themed treasure hunt in Manchester. That's one of the great things about them – they get you to notice small details around your city that you might never have seen before. This Murder Mystery Trail is great to do with friends and family and takes you past many great refreshment stops along the route.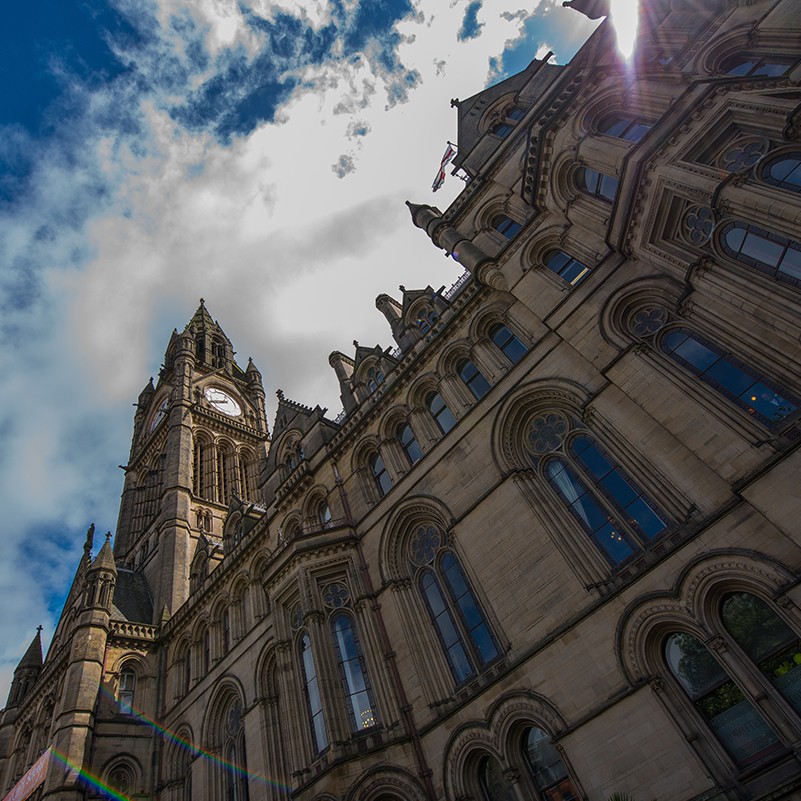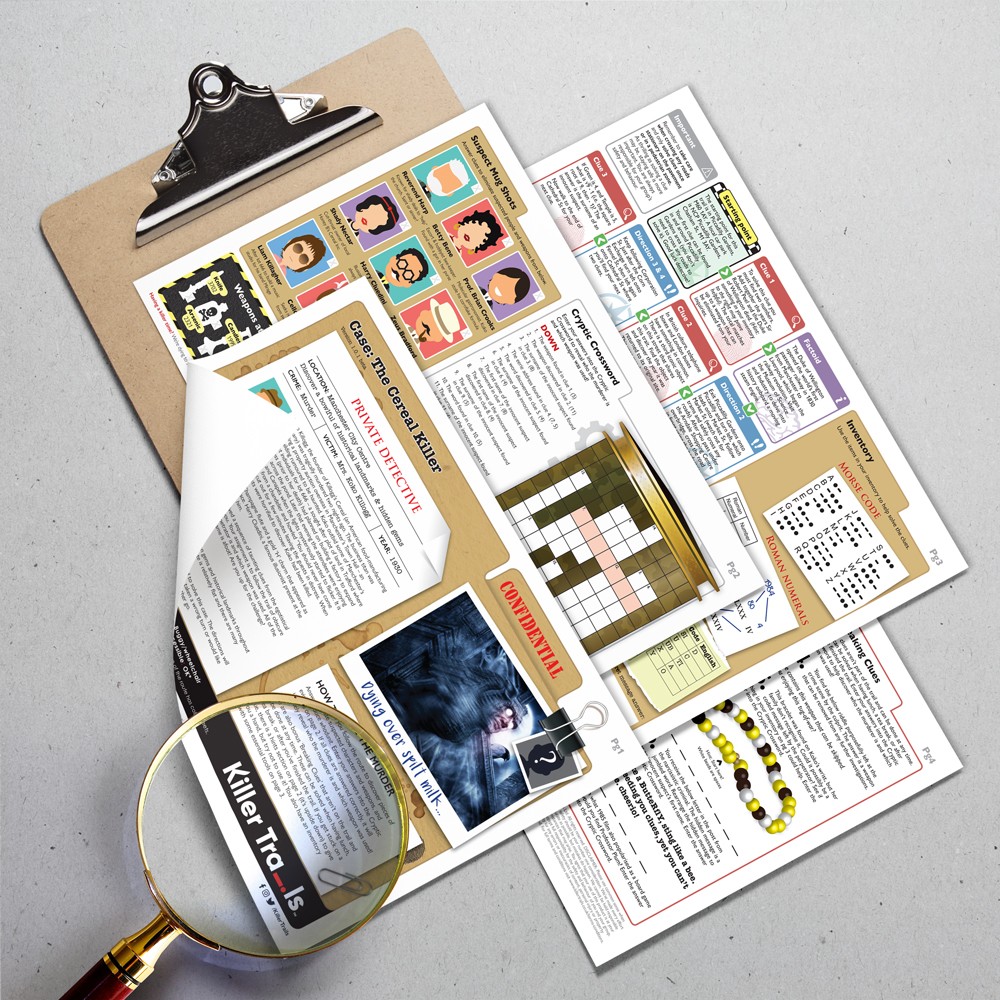 The Bath Murder Mystery Trail uses a variety of novel mechanics for solving the clues, and is probably our most immersive and difficult treasure hunt yet! So, if you're looking for something more challenging, this Bath scavenger hunt is for you. This 4km trail takes you past all the highlights which Bath has to offer, including Bath Abbey, the Roman Baths, Pulteney Weir, Pulteney Bridge, The Royal Crescent, The Circus, and much more.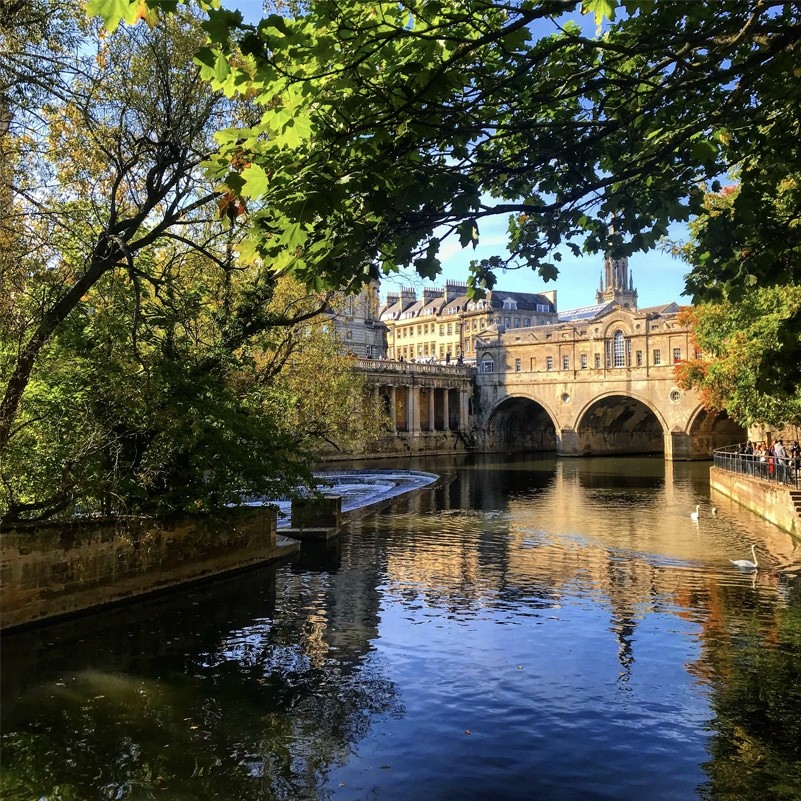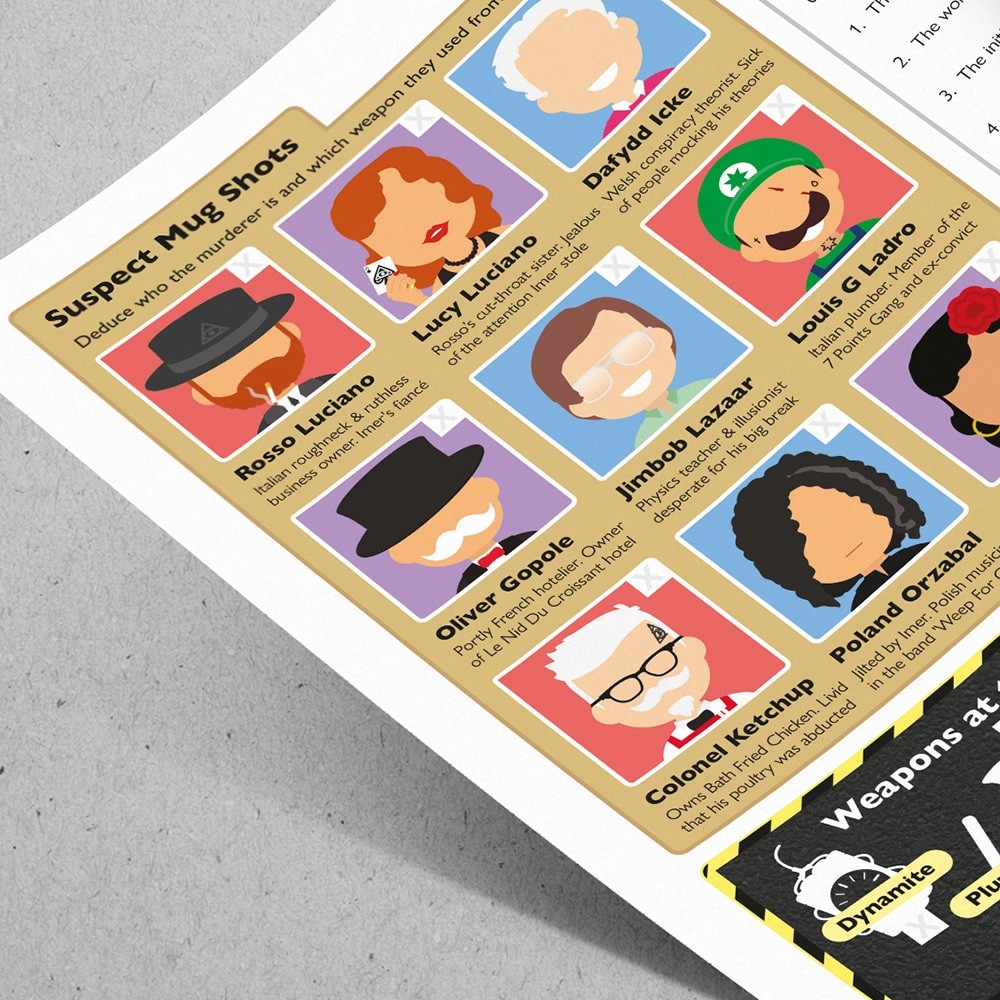 If you're in London for a short city break, then both of our London Murder Mystery Trails are a great way to discover the city in a short period of time. The West End Murder Mystery Trail is packed with selfie opportunities. The trail guides you past landmarks such as Trafalgar Square, The National Gallery, Somerset House, Covent Garden, Leicester Square, China Town, Piccadilly Circus and Buckingham Palace, to name a few. This novel London treasure hunt goes in a loop, starting and ending in Trafalgar Square. The trail has a good mix of clue difficulties and is perfect for experiencing London in a different way.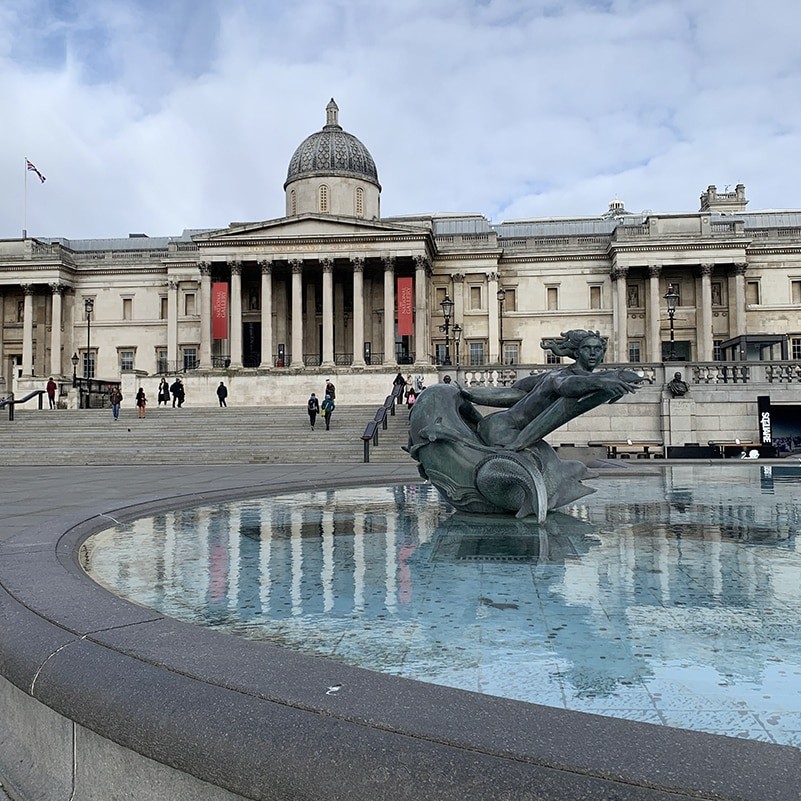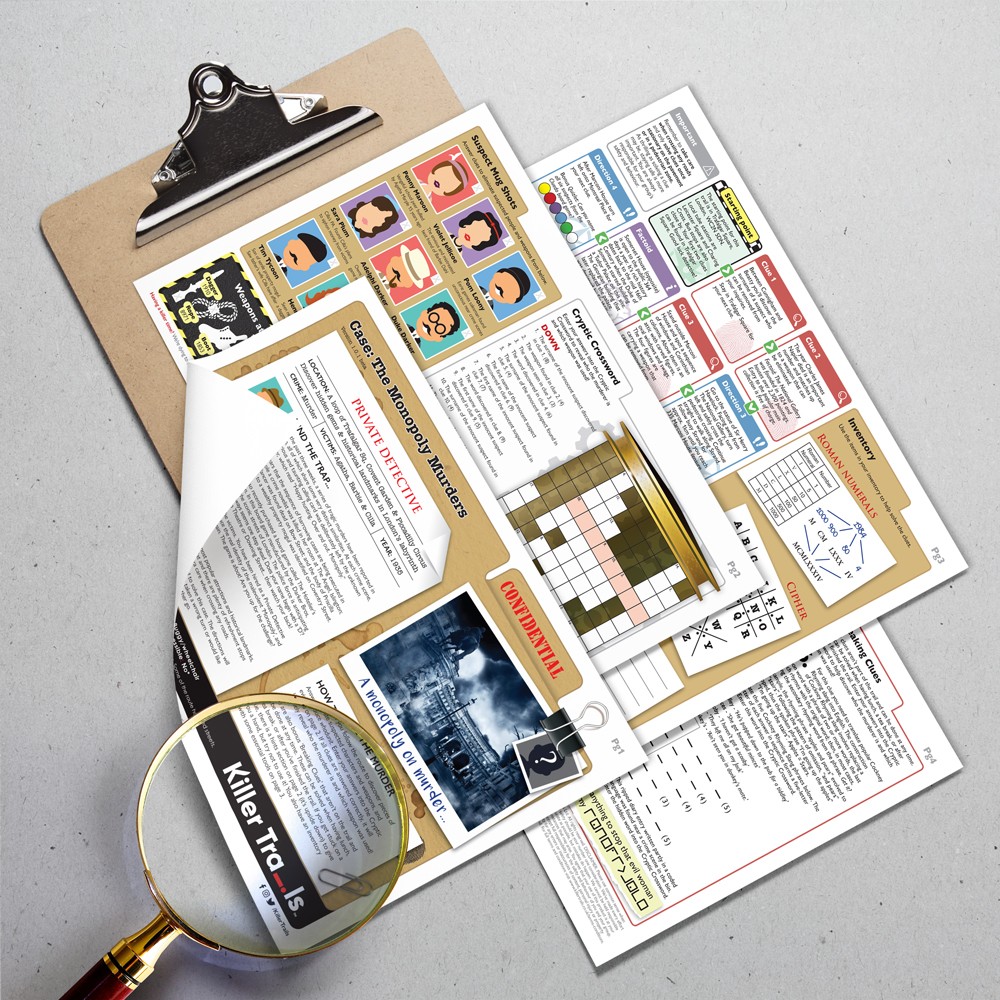 Once you've done the West End area, why not take on our City of London Murder Mystery Trail? This one was great fun to create. I'm a massive fan of all things 80s, and this trail full of pop-culture references for the eagle-eyed detective. This London treasure hunt takes you past some incredible landmarks, including St. Paul's Cathedral, the Tower of London, and Tower Bridge. This is probably one of the cheapest and most fun days out you can have in the City of London.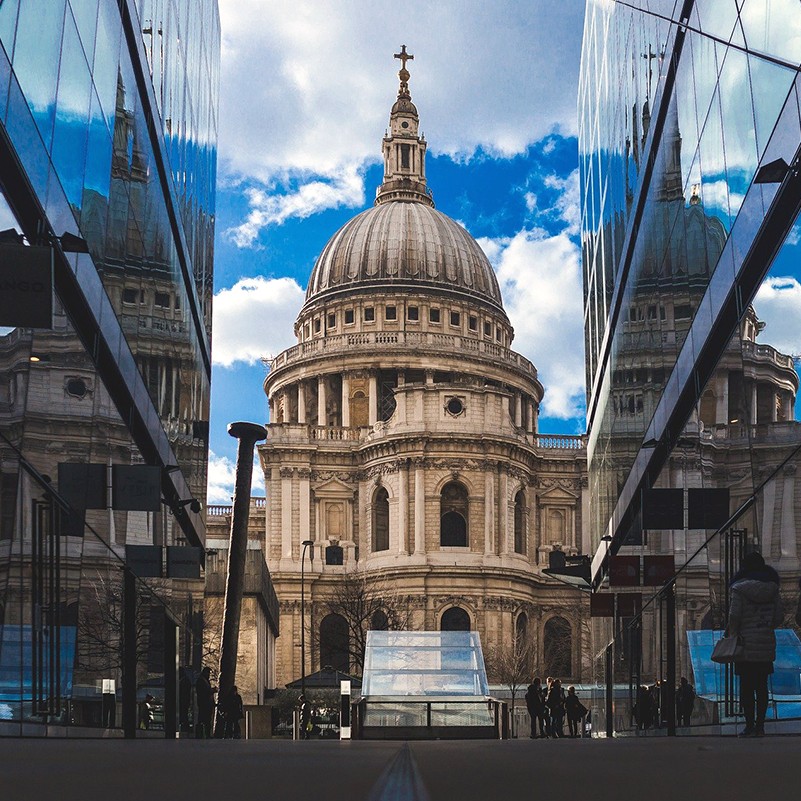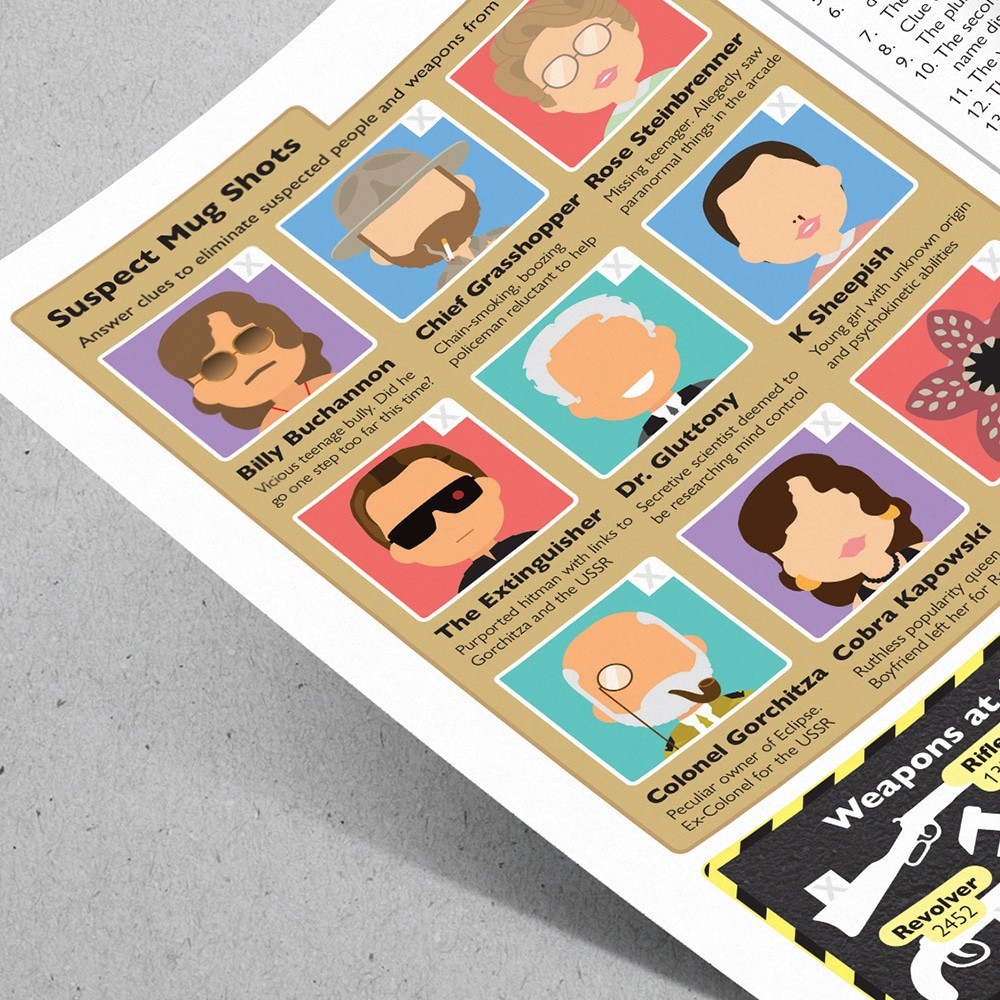 The Oxford Murder Mystery Trail is a great way to explore the city. The trail is fun and engaging and takes you past lots of Oxford's key landmarks, including The Ashmolean Museum, Oxford University Museum of Natural History, Oxford Castle & Prison, Radcliffe Camera/ Bodleian Library, Christ Church, and many more. There is so much beautiful architecture to take in on this Oxford scavenger hunt, with plenty of old pubs and refreshment stops along the route. Take your time, and enjoy your surroundings on this one!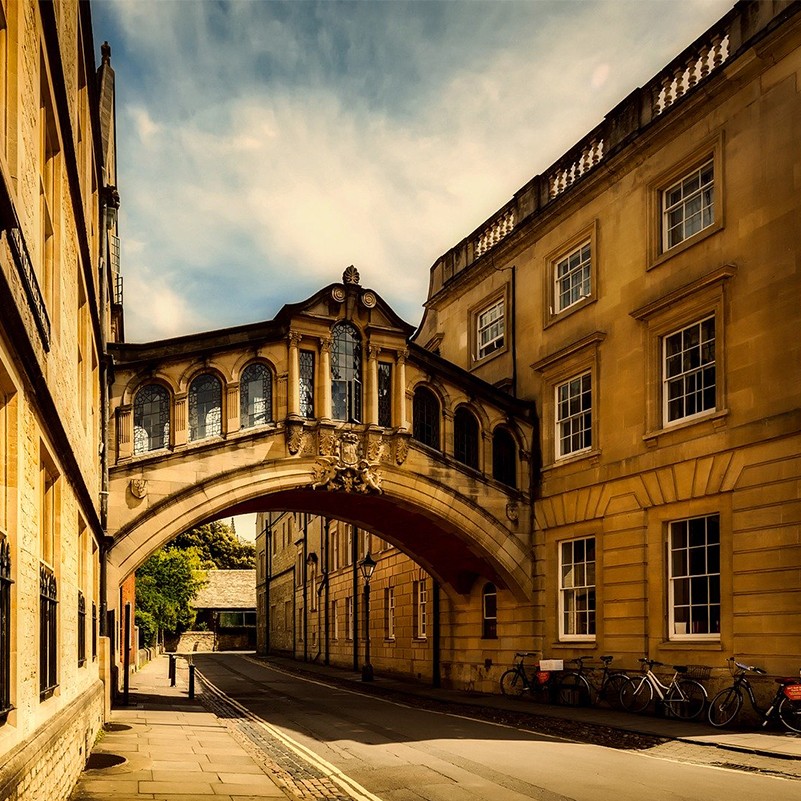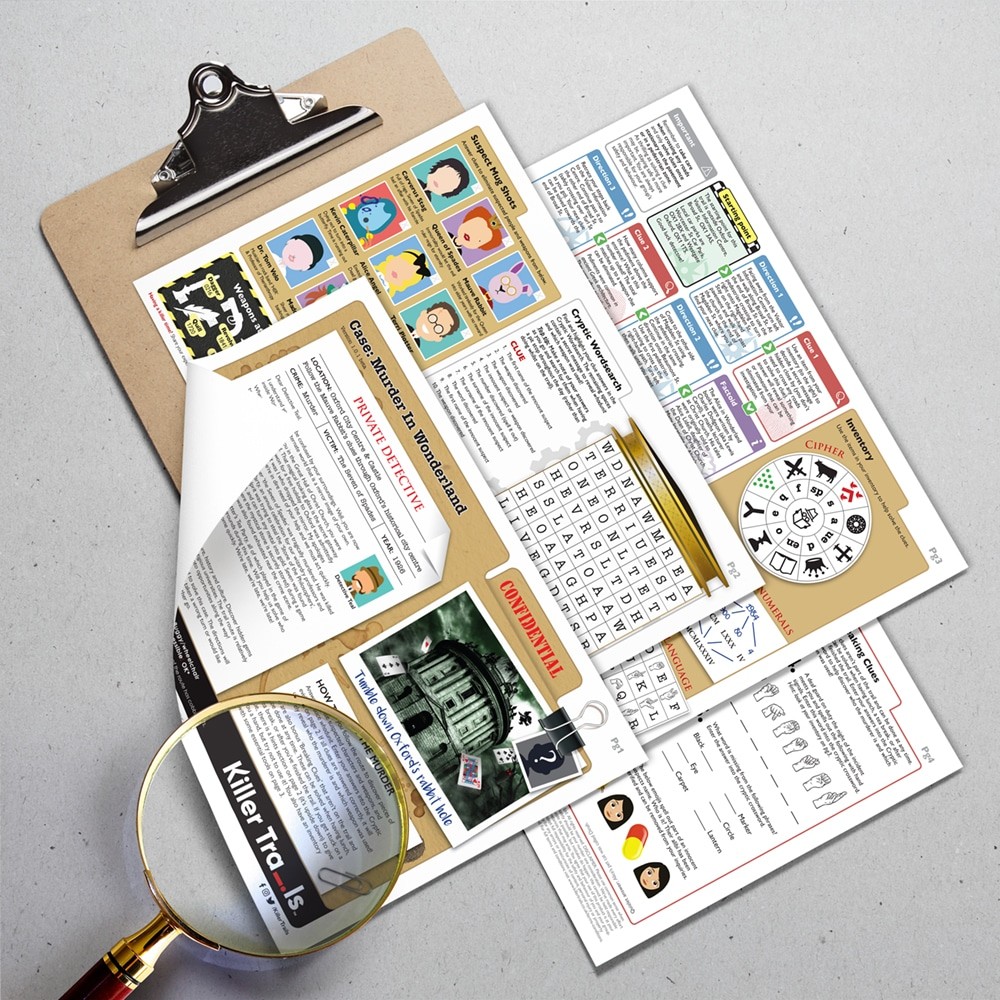 The Cambridge Murder Mystery Trail sums up everything you want out of a treasure hunt – incredible surroundings, an immersive storyline, and challenging clues to test your collective minds. This 2km Murder Mystery Trail is a great way to take in Cambridge city centre from a new perspective. If you're searching for fun things to do in Cambridge while on a short city break, this Murder Mystery themed treasure hunt captures the essence of the city, leaving you with a clear understanding of what the area has to offer, and a big smile on your face.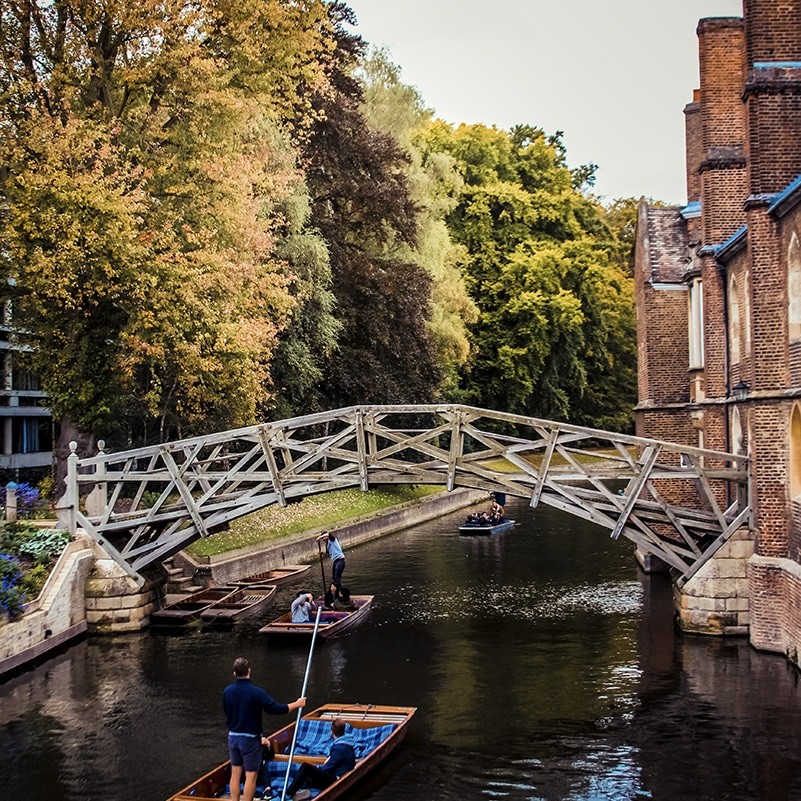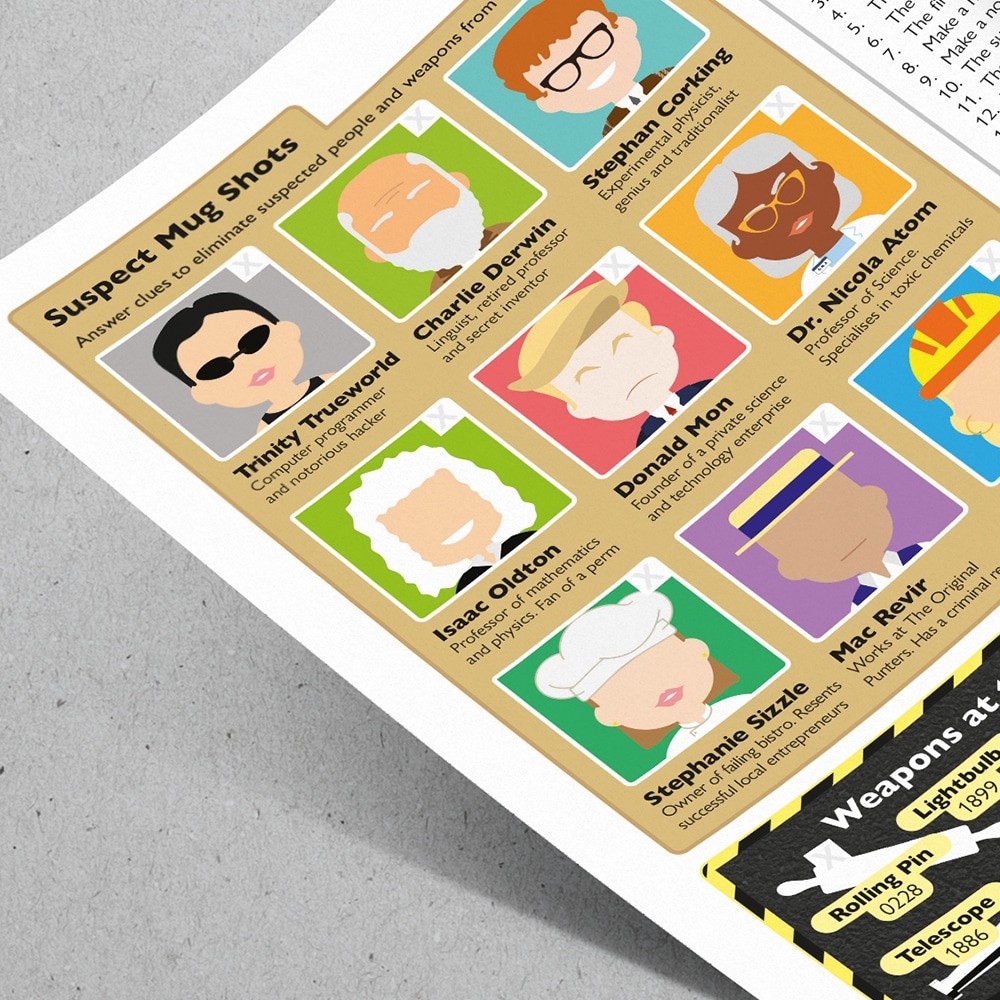 It's hard to pick one product as your flagship. But if I had to it would probably be the York Murder Mystery Trail. The streets and snickelways of York are such an incredible place to wander around. Within the castle walls, York is packed full of incredibly preserved architecture and spooky old pubs. This York treasure hunt with a murder-mystery theme offers a unique and engaging way spot things you wouldn't normally notice around the city. The trail includes a variety of puzzles that it's suitable for both young and old.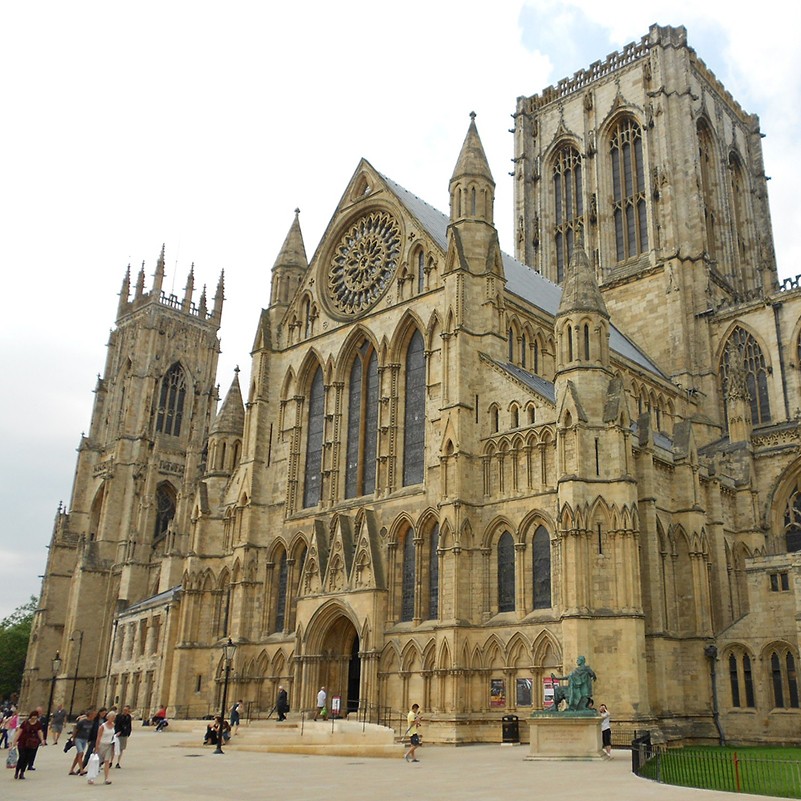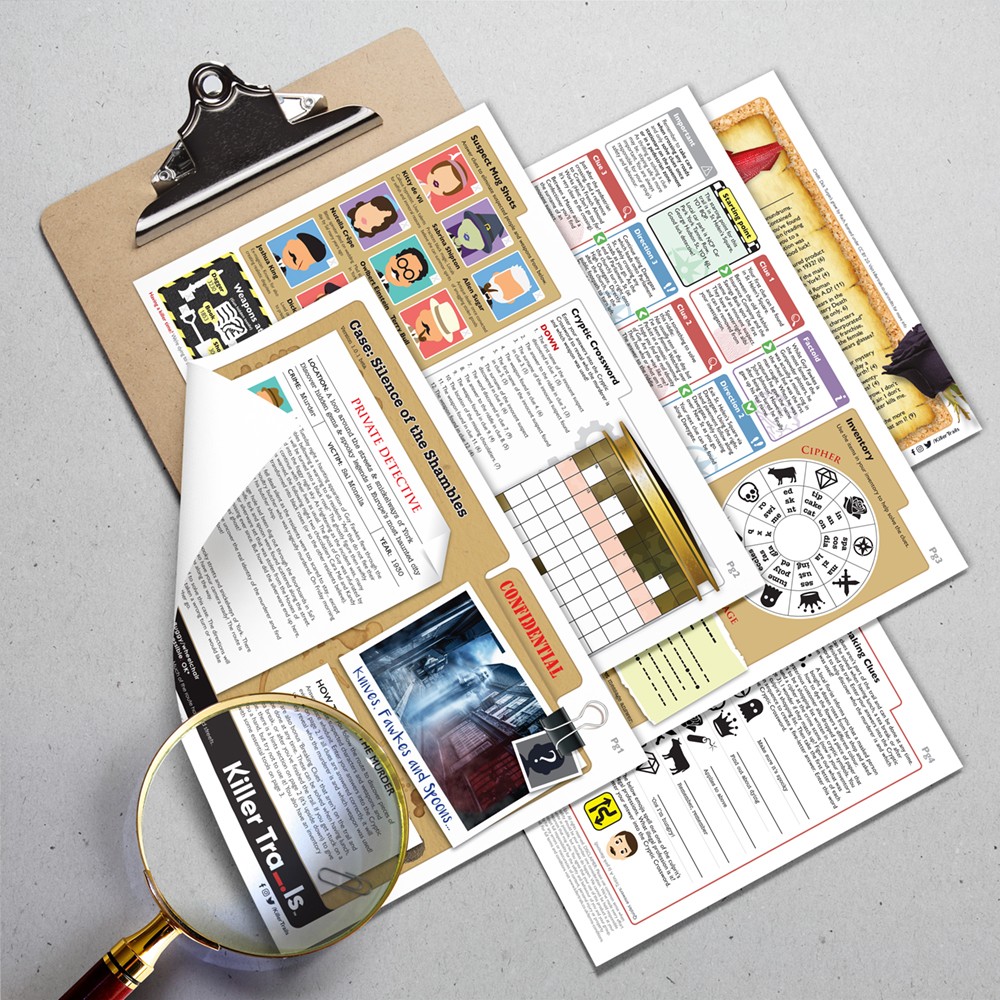 The Edinburgh Murder Mystery Trail is our latest treasure hunt, and it's quickly becoming of my my favourites. I love Edinburgh for many of the same reasons why I love York. The city centre is bursting with gruesome history and old spooky pubs in such a concentrated area. As you walk through the wynds and closes (narrow passageways), there are so many hidden gems to discover. This self-guided walking tour navigates you past the best points (and pints!) of interest that Edinburgh has to offer, including Edinburgh Castle, St Giles' Cathedral, Greyfriars Kirkyard, The Royal Mile, Grassmarket and much more. I hope you enjoy the puzzles in this treasure hunt as much as I enjoyed creating them!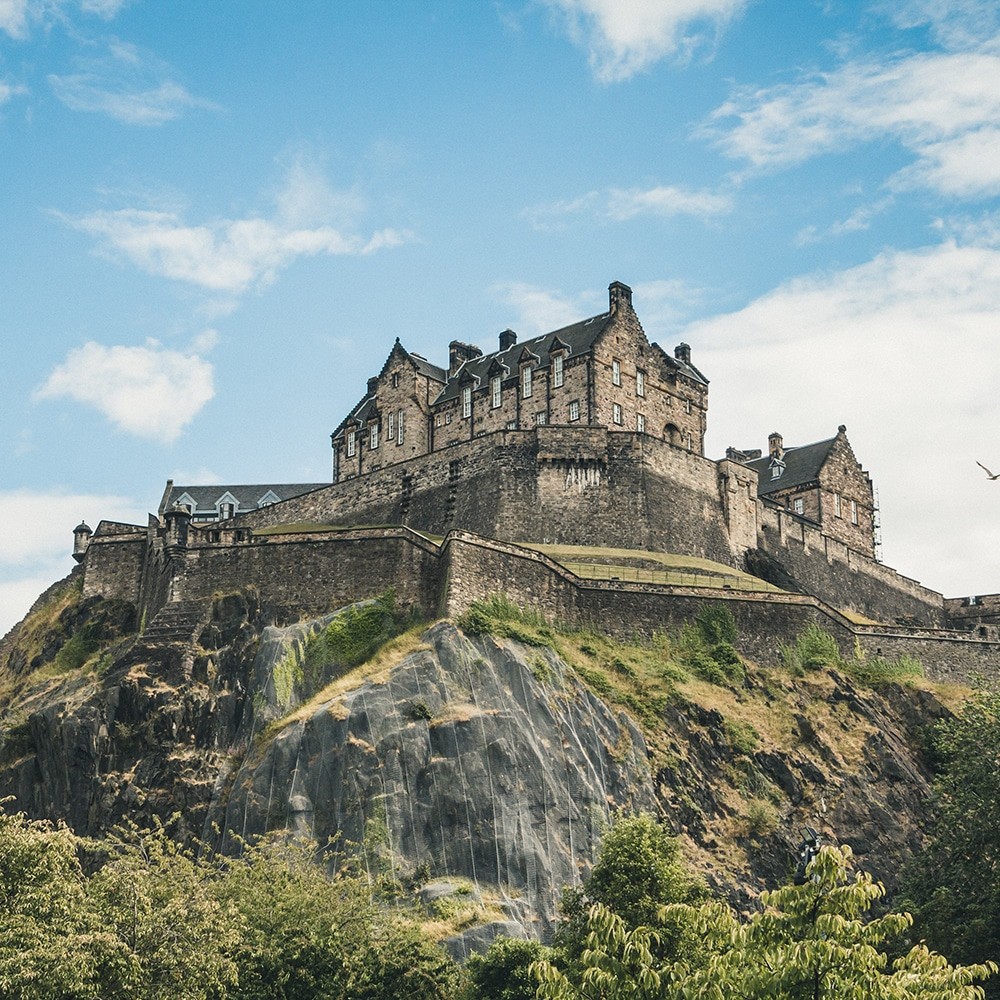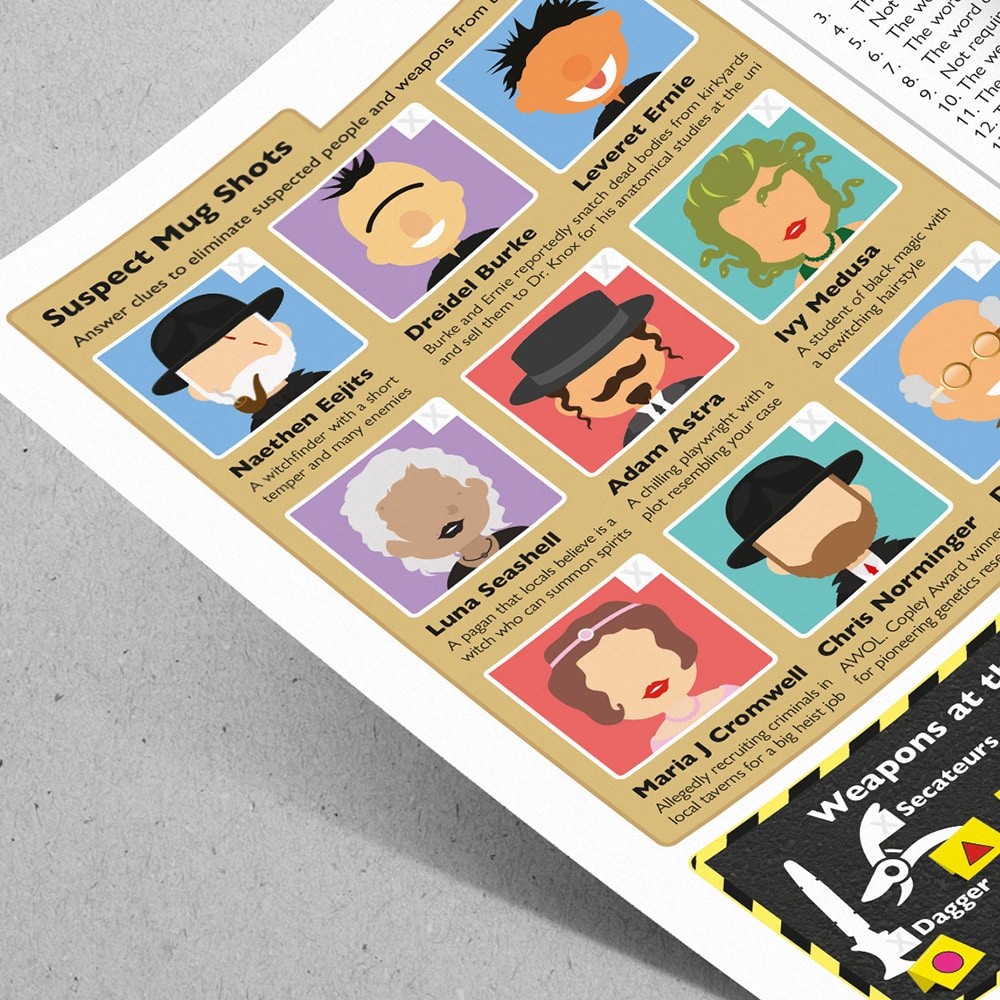 What does TripAdvisor think of these treasure hunts?
Don't just take our word for it. Below are a few reviews from our happy trail detectives.
A great cheap day out"
I was in charge of planning a trip for my family, as a day out. They said to me that there were all money conscious and that I had to make it cheap. I stumbled across Killer Trails murder mystery and thought perfect! Around £13 in total for a mystery that all six of us could play, which worked out to be a few pound each between us! I printed the PDF file that was sent to me three times, and we split into three groups of two. This made us highly competitive and so much fun! We raved from start to finish to see who could complete it first, we were so competitive and the game was so good that every minute flew by, we were laughing and giggling bumping into each other, hiding our secrets and trying not to look obvious when we found something the entire way around! It was actually so much fun. I don't usually write long reviews but I thought this company well deserved one. What a great, cheap day out for my entire family. And also if we wanted to stick together we could have, and taken it slow and enjoyed the walk. Either way would work. 10/10
Our mission is to create immersive trails that get you outside, put a smile on your face, and don't cost a fortune. We strive for quality over quantity and meticulously craft every trail from scratch, ensuring each one is to die for.
So, what is your favourite one of our Murder Mystery Trails?
See all of our murder-mystery treasure hunts around the UK.