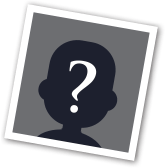 Experience the ultimate treasure hunts with a whodunit twist.
Welcome to the thrilling world of Murder Mystery Trails!
"The most fun we've had in a while!
Literally the best self-guided tour/activity."
"What a brilliant way to see the city! It was
so well done and so reasonably priced!"
"Easy to follow, simple instructions
and the perfect level of clue difficulty!"
"Absolute bargain and it's excited us
to complete all of the other Killer Trails!"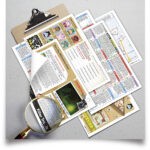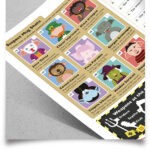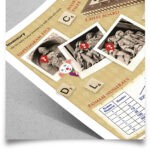 What is a Murder Mystery Trail?
Good question, detective! Our Murder Mystery Trails are imaginative treasure hunts with a whodunit twist. Each meticulously crafted trail is...
A unique blend of walking tour, treasure
hunt and escape room-like elements
A discovery of historical landmarks and
hidden gems as you follow the route
Packed full of riddles, cryptic clues
and factoids related to your surroundings
A self-guided tour – do whenever you
like and at your own pace
Instantly downloadable.
Just print and go
Ideal for groups of 2-6 people, so at
just £12.99, they're an affordable day out!
Solve cryptic clues as you follow the route to eliminate suspected characters and weapons and deduce the culprit. These immersive self-guided walking tours take you on a thrilling journey past historical landmarks and points of interest, offering a unique way to explore touristy hotspots around the UK.
Whether a local or visiting somewhere for the first time, you'll gain a newfound appreciation for locations around the UK as you discover hidden gems and compelling factoids about your surroundings. Our trails are challenging adventures full of riddles, cryptic puzzles, and gripping stories for anyone who loves to explore, socialise, and learn. They're ideal for groups of 2-6 people, and only one purchase is required per group. So, at just £12.99, our Murder Mystery Trails make for an affordable day out! Inspect our trails...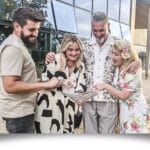 Download, print, and go!
Our trails are self-guided walking tours. This means you can conquer them at your own pace, taking as many detours and pit-stops as you desire. We've investigated all the highlights each location offers, which have been carefully crafted into each trail. There are plenty of must-see landmarks, selfie opportunities, and refreshment stops along each route. So, get ready to unlock a whole new world of adventure!
Simply download a PDF trail from our website to print at home, and you're ready to go! Trails are available immediately, so you can get solving the case right away. Don't have access to a printer? Alternatively, you can view the trail using a smartphone or tablet device.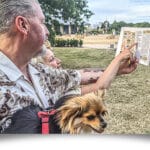 Who are they aimed at?
Our creative team has devised compelling narratives full of pop culture parodies for the eagle-eyed detective. Characters, themes and plots are often inspired by and pay homage to our favourite works of fiction, local legends and historical figures. You'll have a killer time on our trails if you enjoy escape rooms, puzzles, scavenger hunts, ghost and historical tours, murder mysteries, and board games.
Our Murder Mystery-themed trails make for a thrilling city break or day out with spouses, friends, colleagues and the whole family. Before you've even solved your first Murder Mystery Trail, you'll be dying to do another!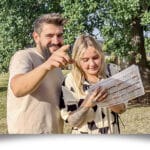 Where can I solve one?
From Edinburgh to Cornwall, our trails are spread out across the UK, and we're now into double figures (whoop whoop!). The majority are based in major touristy hotspots. So, why not start plotting a killer day out with a thrilling Murder Mystery Trail? We firmly believe they're the best way to explore and learn about your surroundings.
We strive for quality over quantity and meticulously craft every trail from scratch, ensuring each one is to die for. Whilst we would kill to have trails in every town and city, we're a young company with a small team, so please bear with us as we steadily smother the entire UK! Are you ready to get your sleuth on?!

Experience our latest killer trail!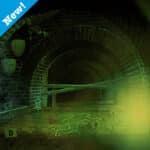 Would you like to explore the historic streets of Lincoln while solving a thrilling murder mystery-style treasure hunt?
Well, you've come to the right place, detective! The IMPractical Jester is an immersive treasure hunt with a whodunit twist. This self-guided tour leads you on a thrilling journey through the heart of ancient Lincoln. Along the way, you'll discover breathtaking landmarks and hidden gems, solve impish puzzles and find hidden clues to ultimately deduce whodunit. It's time to get your sleuth on!
Plot a killer day out to remember