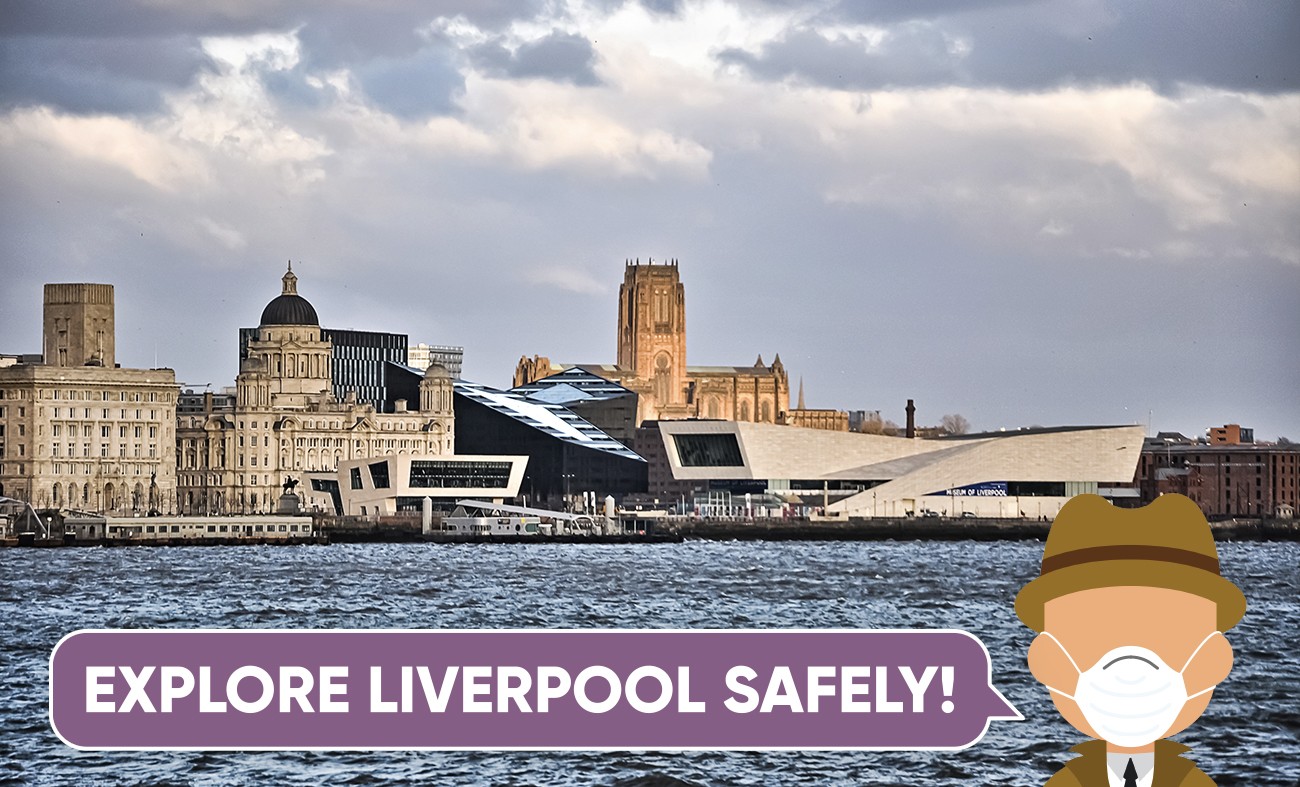 Summer is here, and streets around the UK are starting to look a little less deserted (albeit with a few more face masks in view ?). As we enter this new phase of lockdown, I'm sure many of you, like myself, are eager to get back out and yet, are acting more on the precautious side.
I had planned to write a series of posts about cool and unusual things to do in cities across the UK. With Covid-19 affecting travel for the foreseeable future, this series will cover the same topic, but with a skew towards points of interest that can be appreciated whilst social distancing.
International travel is looking too risky and uncertain for most people this year. Many sightseers are now turning to domestic tourism to feed the itch. Becoming a tourist in your own city or county doesn't just offer a surprising amount of opportunities, but by supporting local businesses, it will also help our economy to walk the tightrope it's teetering on. The great thing is, cities across the UK are full of obscure hidden gems and amazing places, some of which will be right on your doorstep. So, I'm starting off this blog series with one of my favourite cities to visit, Liverpool!
Explore and Enjoy Liverpool, Safely.
With vast open spaces like the cultural waterfront, grand historic architecture to gaze at and more parks than Paris, Liverpool is an ideal place to walk and wonder (whilst social distancing of course). The city is littered with public art and commemorations to its eclectic history, some of which contain secret messages coded into them. We couldn't have designed a city better for one of our Murder Mystery Trails (number ten on this list). So, without further ado, here is a list of my favourite cool and unusual things to see and do in Liverpool.
My top 10 Cool & Unusual Things Do In Liverpool:
Mackenzie's Tomb
Bombed Out Church
St James' Cemetery
Refreshments on Bold Street
Exchange Flags Courtyard
Liverpool's Waterfront
The Cavern Club & Matthew Street
St John's Gardens
Liverpool Central Library Entrance Riddle
Liverpool's Murder Mystery Trail
1. Mackenzie's Tomb
2. Bombed Out Church
3. St James' Cemetery
4. Refreshments on Bold Street
5. Exchange Flags Courtyard
6. Liverpool's Waterfront
7. The Cavern Club & Matthew Street
8. St. John's Gardens
9. Liverpool Central Library Entrance Riddle
10. Liverpool's Murder Mystery Trail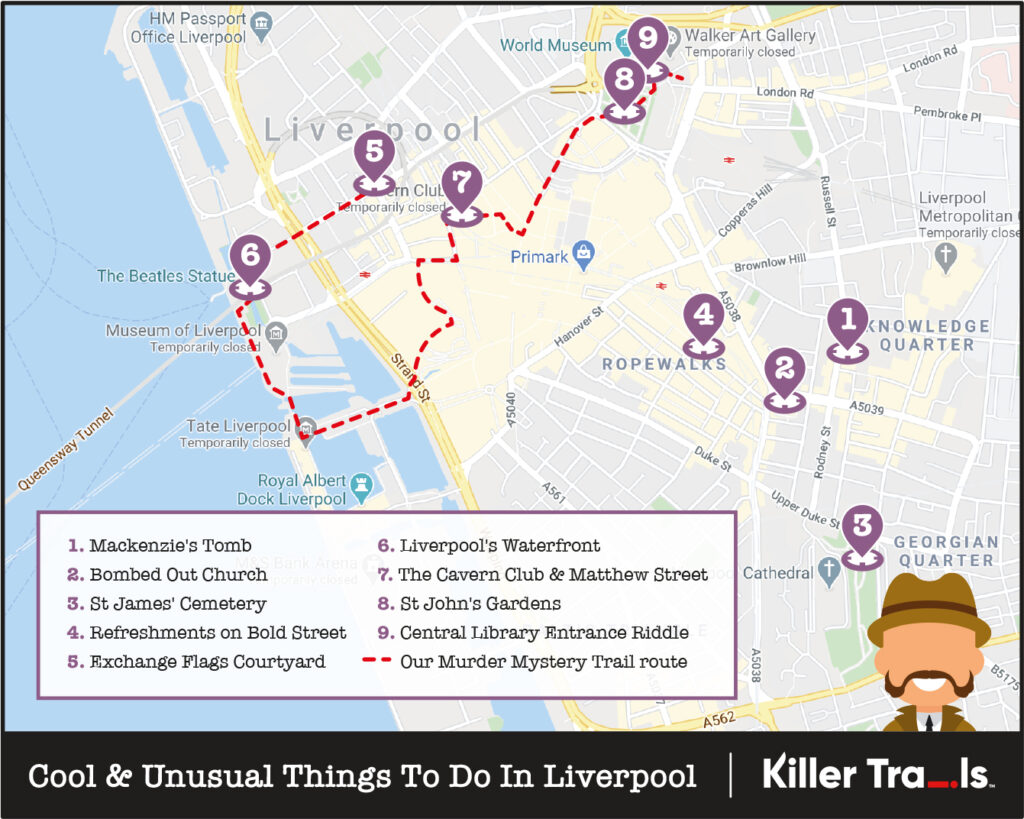 Phew, that's it!
As you can see, Liverpool is full of unusual and curious things to see and do. But we don't want to give too much away. There are plenty more hidden gems and historical landmarks to discover in Liverpool, and the best way to see them is with our Murder Mystery Trail – Death on the Mersey.
We hope we've helped you plot a killer day out! If there's something you feel should be featured on this list that we've missed, then please get in touch by leaving a comment!
Featured image: Liverpool Waterfront and the Anglican Cathedral by Robert Cutts