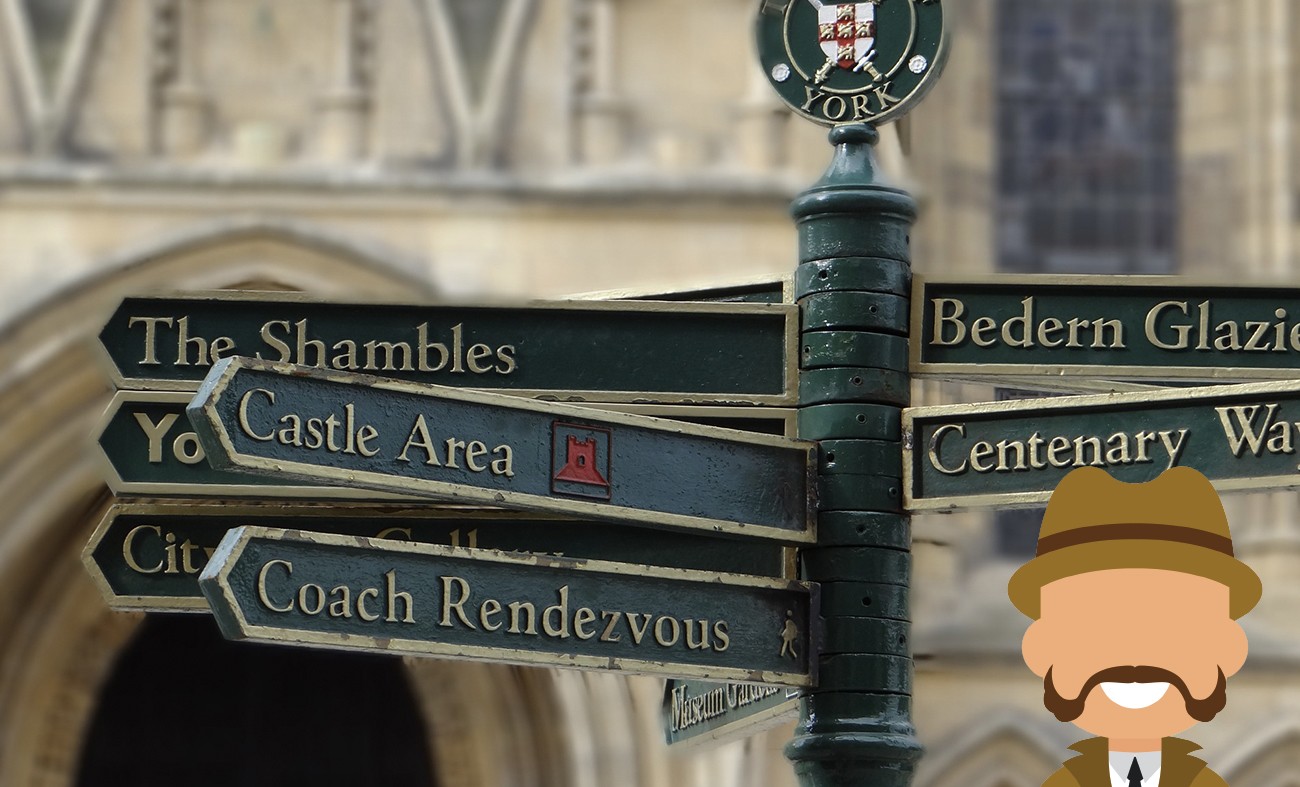 York is full of spooky, weird and wonderful things to do whilst social distancing. Let's take a look!
School term is over, and summer holidays are in full swing. However, international travel is looking too risky and uncertain for many people this year. So to stop themselves from climbing the walls, many jet-setters are turning to domestic tourism to scratch the itch. I'm still stuck in Leicester's local lockdown and I'm craving a pint in a pub, let alone exotic beaches! ??
The great thing is, cities across the UK are full of obscure hidden gems and amazing places to explore, some of which will be right on your doorstep. Becoming a tourist in your own city or county doesn't just offer a surprising amount of opportunities, but by supporting local businesses, it will also help our economy to walk the tightrope it's teetering on.
This our second post in our Things To Do Whilst Social Distancing series. This time we're taking a look at one of my absolute favourite cities to visit (and is next on our list of places to go), York!
Explore and enjoy York, safely.
York is an idyllic place for a weekend getaway. Contained within the Medieval city walls, York city centre is bursting with 2,000 years of heritage. Considered Europe's most haunted city, York's cobbled streets and spooky snickelways carry more history, myths and legends than you'd believe. You'll turn most corners with a gasp or a 'wow' in awe of the slanting houses, ancient pubs, medieval streets and gothic architecture.
There are plenty of weird and wonderful things to see and do in York, from a ramble through the Shambles to discovering terrifying tales of its history. It was a no brainer for us to create one of our Murder Mystery Trails here (number 10 on this list). So, without further ado, here is a list of my favourite cool and unusual things to do in York (whilst social distancing of course).
My top 10 Cool & Unusual Things Do In York:
Walk the Medieval Walls
Hike up Clifford's Tower
Dick Turpin's Grave
Brunch at Betty's Cafe (opens 4th August)
The Shambles
The Golden Fleece (now open)
Whip-Ma-Whop-Ma-Gate
Sneak through Snickelways
Constantine & York Minster
York's Murder Mystery Trail
1. Walk the Medieval Walls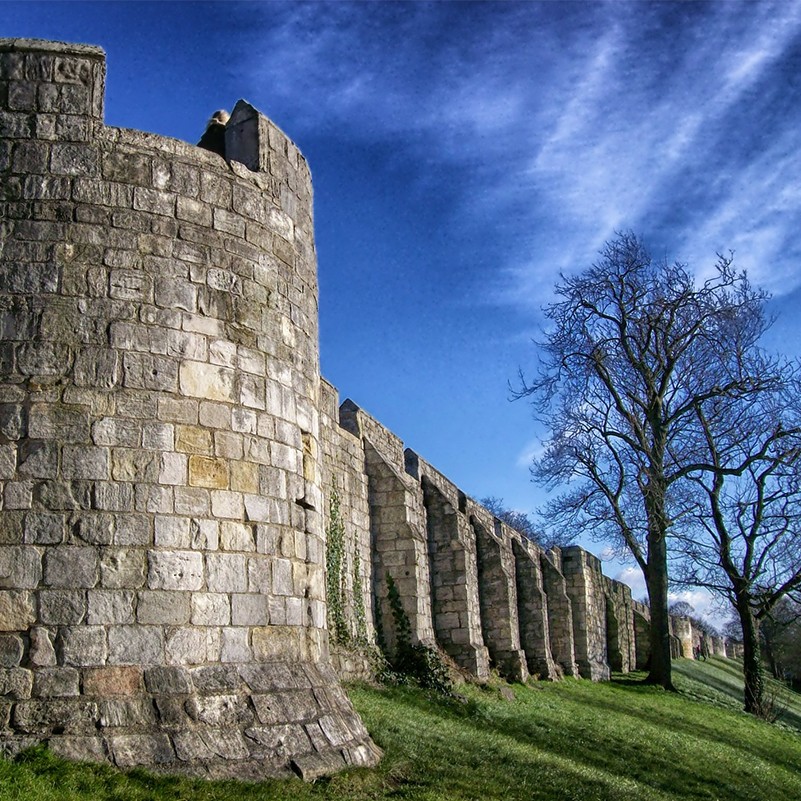 Thanks to the Romans, York is surrounded by the longest stone wall barrier in the country, and it's incredibly well preserved. You can walk around the entire loop (see our map at the end of this post), which shouldn't take more than a couple of hours. The whole circuit is approximately 2.8miles and you can enter and exit from many points all the way around.
The route is simple to follow and there are many plaques and posters commemorating the history of York's Medieval Walls as you go. There are also helpful maps dotted along the route showing your location. If you like walking and taking in scenic views as much as I do, then I highly recommend it! It's a great way to get your bearings around York, and best of all, it's free!
2. Hike up Clifford's Tower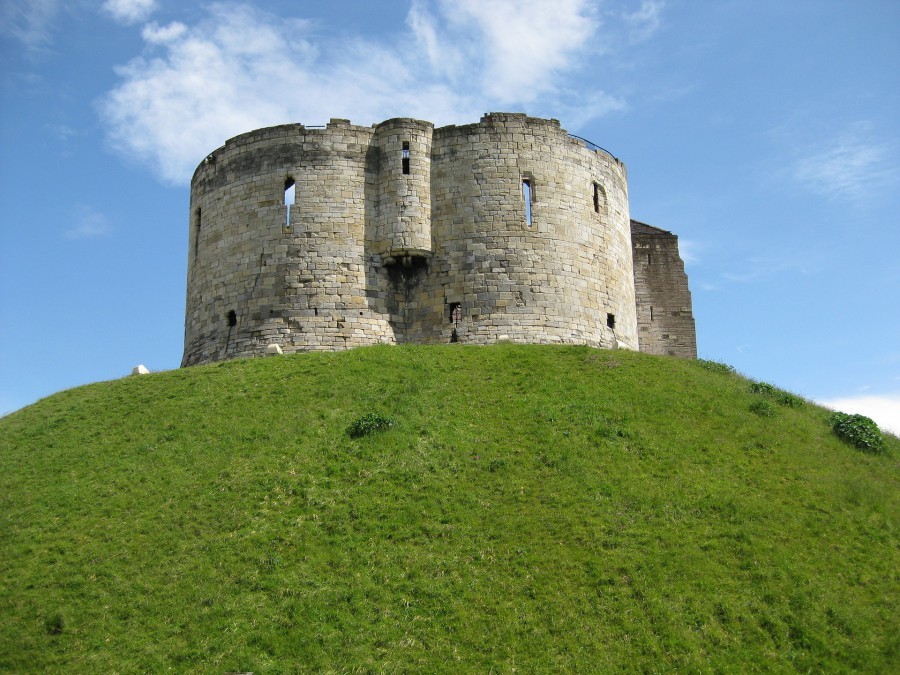 Whilst the views from Clifford's Tower are stunning, the gruesome history of this grassy hill is what I find fascinating. Climb up to the last remaining piece of York Castle and discover some of its shocking past (there are information plaques dotted around the hill). For example, a wooden tower once stood here in the 11th Century which came to a grim end when a mob besieged 150 jews and they opted to commit suicide as the tower burnt down around them. In fact, the tower on this hill was burnt to the ground twice before being rebuilt in the 13th Century by Henry III.
If you're walking along the York's Medieval Walls clockwise, the closest checkpoint before Clifford's Tower is Fishergate Tower, or Baile Hill if you're going anti-clockwise. Clifford's Tower is also just a short 400m walk away from Dick Turpin's Grave (number 3 on this list). There is usually a small admission charge to go up Clifford's Tower as things get back to normal you have to book in advance.
3. Dick Turpin's Grave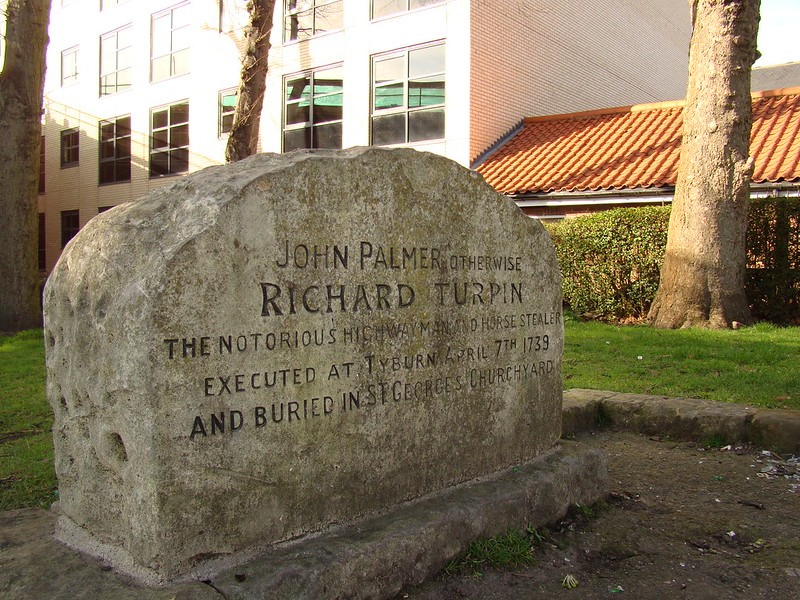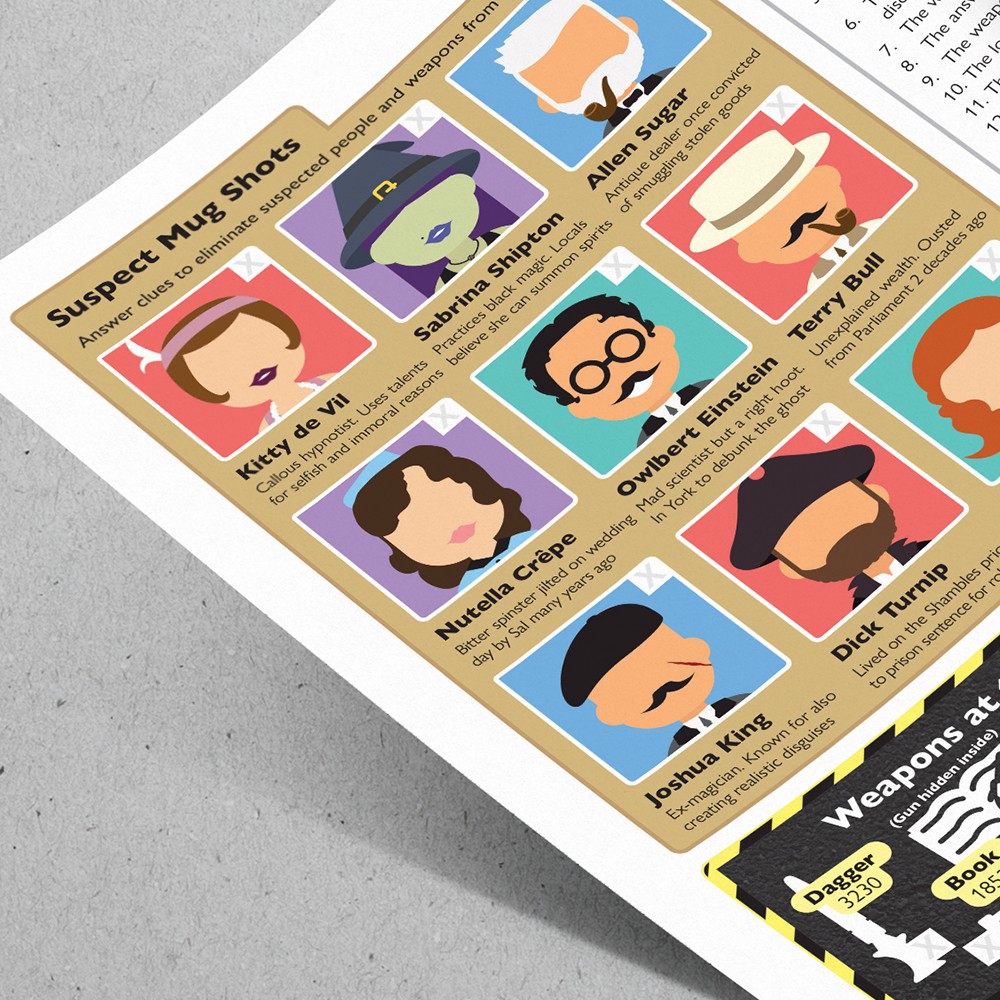 Not too far from Clifford's Tower is another hidden gem, the final resting place of England's most notorious highwayman – Dick Turpin.
From noble beginnings as an apprentice butcher, Turpin soon turned to a life of crime stealing livestock. It didn't take long for his felonies to step up a notch. Turpin's involvement in crime with which he became most closely associated was highway robbery.
In 1735 many members of his gang were arrested. Turpin then fled from public view until he resurfaced 1737 with two new accomplices, one of which he may have accidentally shot and killed. Later that year, Turpin moved to Yorkshire and took on the alias of John Palmer (which you can see on his tombstone). Locals became suspicious of how he funded his lifestyle and of him being a horse thief. Palmer was later imprisoned and his true identity was only revealed by a letter he wrote to his brother-in-law from his prison cell that was seized by the authorities.
In 1739 Turpin was found guilty on two charges of horse theft and was sentenced to death by execution. Since his demise, Turpin has become the subject of legend, romanticised in ballads, theatre, film and books throughout the centuries since. A character in our York Murder Mystery Trail 'Dick Turnip' may also have been influenced by this notorious bandit!
4. Brunch at Betty's Cafe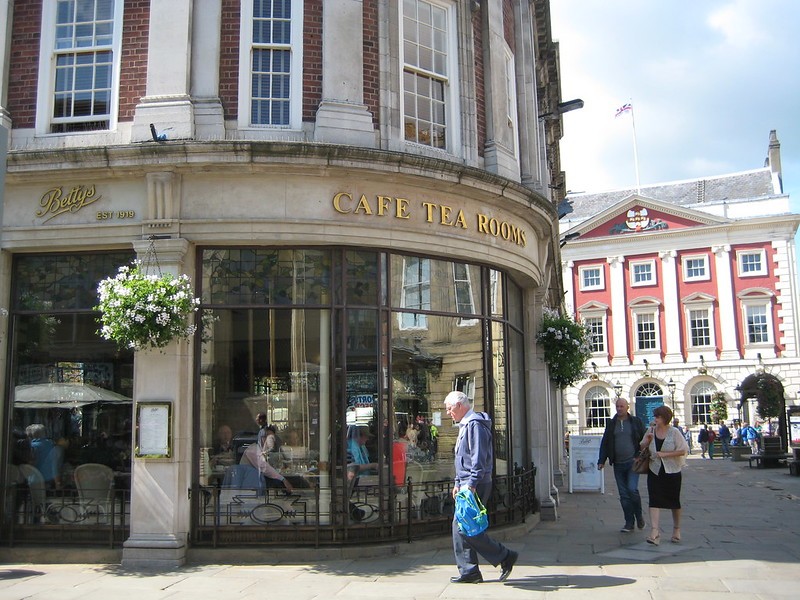 After all that excitement, it's time for a well-deserved brunch, and there's no place better or more prestigious in York than Betty's Cafe.
You can already take away plenty of delicious treats from their gift shop, and from 3rd August they plan to reopen the cafe area (check their website for updates). Brunch is my favourite time to visit Betty's, as you can enjoy a scrumptious breakfast and a slice of cake for seconds!
5. The Shambles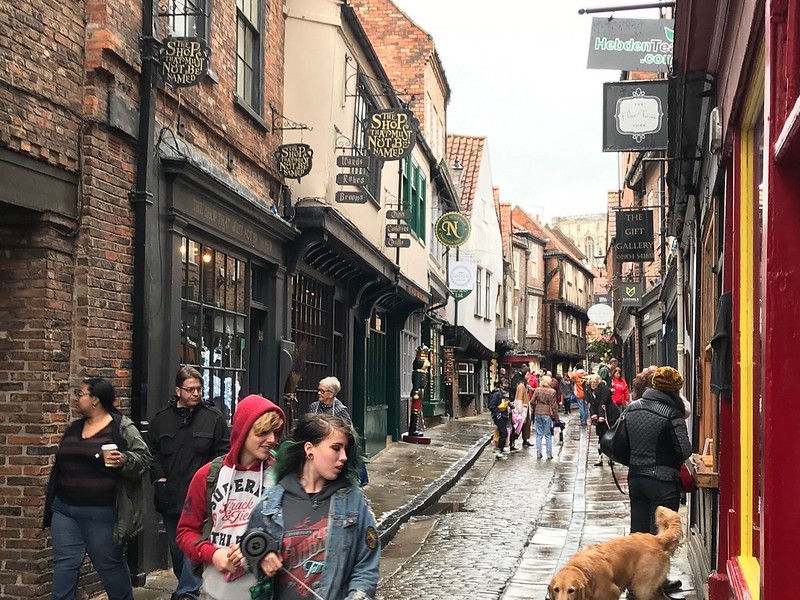 Arguably the most iconic street in York, the 'Shambles' is a great example of how well-preserved this city is. Many of the houses on this street date back as far as the 14th Century. and the drooping sag of the buildings was, in part, designed this way to stop the butcher's meat from going off.
'Shambles' is an Old English word for 'slaughterhouse'. Today, the cobbled streets and bygone butcher shops of York Shambles are a far more hygienic place. A variety of gift shops now dominate the pedestrianised street, many of which still have the butcher's hooks out front. If you're a fan of Harry Potter, then a stroll along the 'real-life Diagon Alley' is a must-visit. There are even Harry Potter gift shops!
6. The Golden Fleece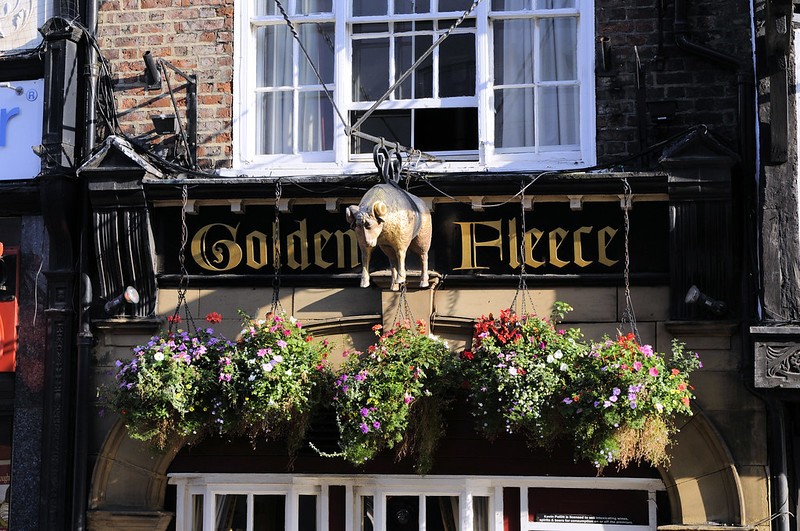 If you're a fan of old pubs, then you'll love York, it's full of them! At one end of the Shambles is one of my favourites, The Golden Fleece. This historic venue is a quaint and traditional pub that is truly one of a kind. It dates back to at least the early 16th Century and is said to be York's most haunted pub. It's thought to be haunted by Lady Alice Peckett and up to fourteen other spectres.
The Golden Fleece is now back open for business and they're encouraging advanced bookings as things slowly get back to normal. For more information check out The Golden Fleece's Covid-19 Safety Measures. Go in for a spooky pint and read about all its haunting legends!
7. Whip-Ma-Whop-Ma-Gate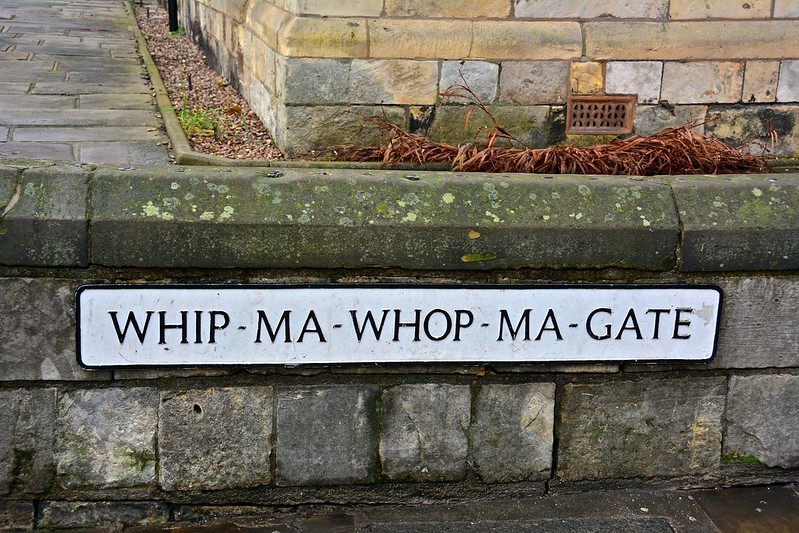 It's not just the buildings of bygone eras that have survived. As you stroll around the heart of the city, you'll spot plenty of peculiar place names. My favourite has to be "Whip-Ma-Whop-Ma-Gate" which is also the shortest road in York. Known in 1505 as Whitnourwhatnourgate (and meaning 'what a street!') it was later changed to its present name.
Whip-Ma-Whop-Ma-Gate is just a stone's throw away from The Golden Fleece and the Shambles, all of which are visited on our York Murder Mystery Trail (number 10 on this list). As you wander around York, keep your eyes peeled for other peculiar place names (there's loads!).
8. Sneak through Snickelways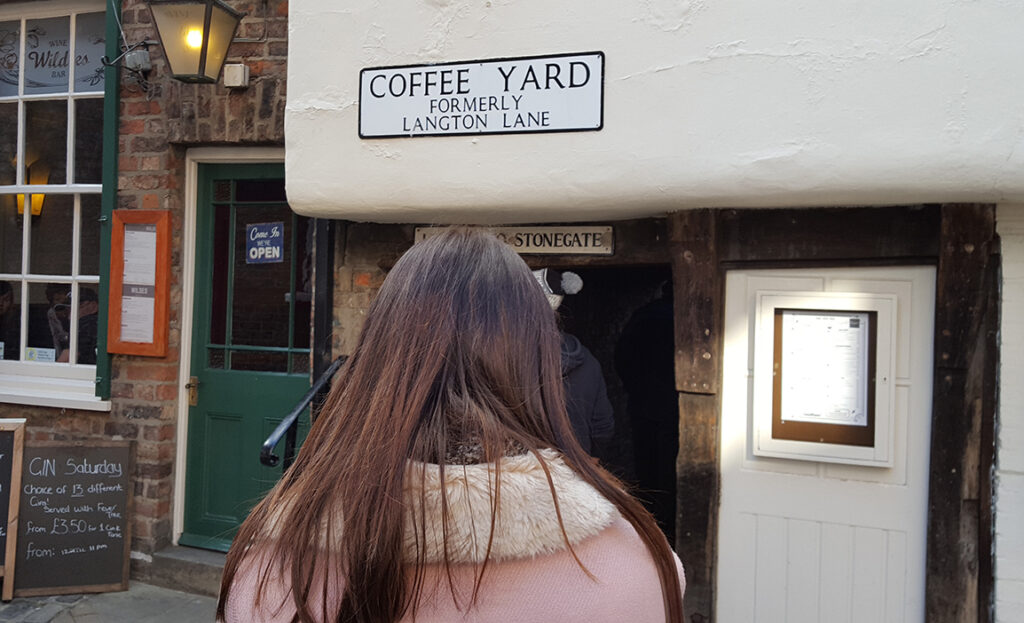 Unique to York, 'snickelways' are a collection of small paths or lanes between buildings, not wide enough for a vehicle to pass down, and often quite secretive (they don't always look like public rights of way). The word Snickelway was coined by local author Mark W. Jones in 1983 in his book A Walk Around the Snickelways of York, and is a mash-up of the words snicket, meaning a passageway between walls or fences, ginnel, a narrow passageway between or through buildings, and alleyway, a narrow street or lane.
See how many you can spot on your trip! Our Murder Mystery Trail passes through two (Coffee Yard and a sneaky one next to The Hole In The Wall pub).
9. York Minster & Constantine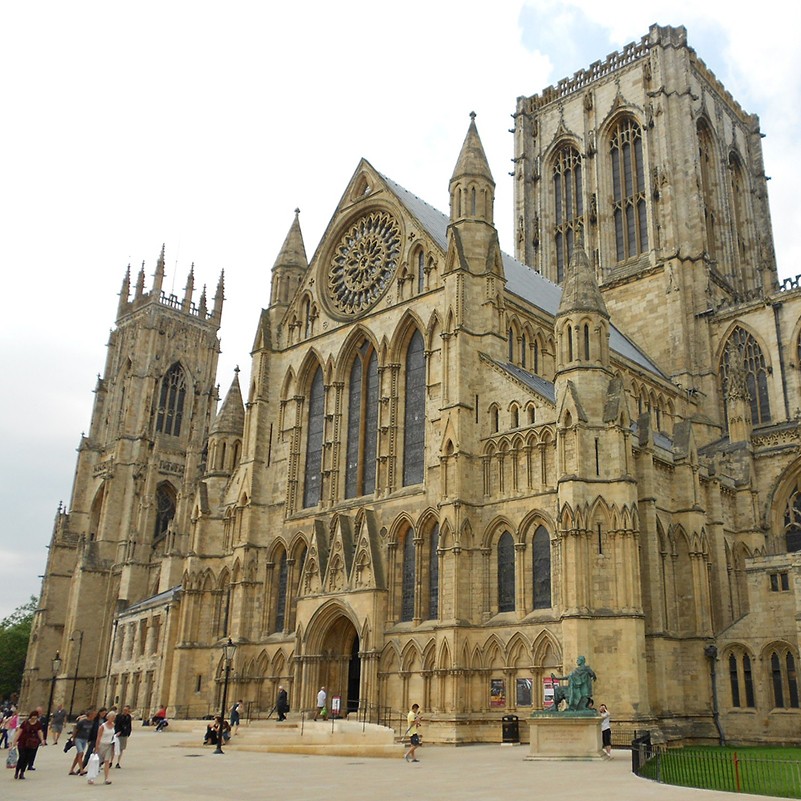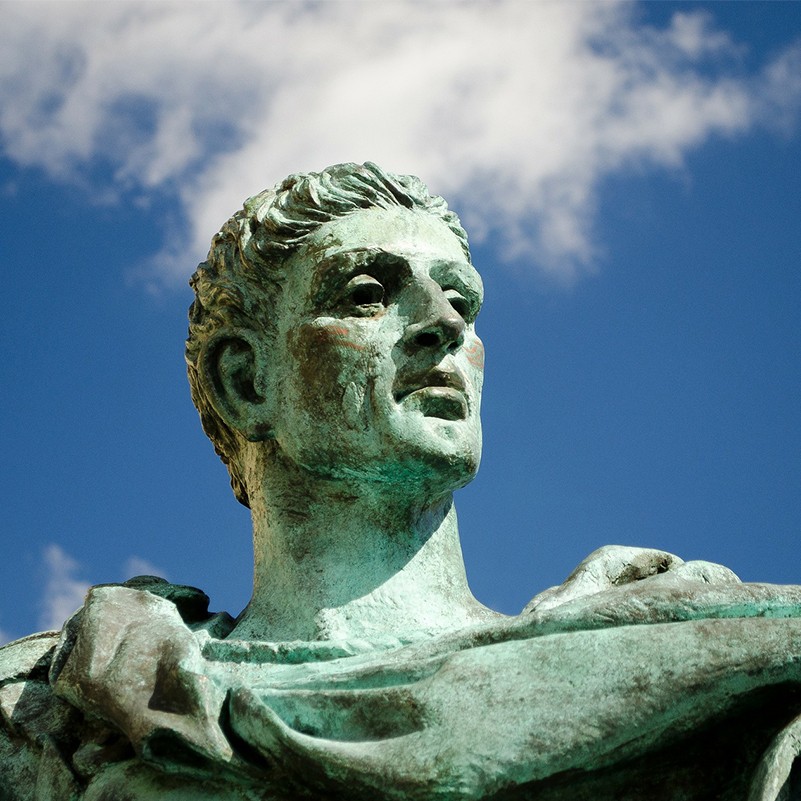 No trip to York is complete without a visit to York Minster, the largest (and arguably the most beautiful) Gothic church in Northern Europe. Take some time to wander around the grounds and admire the gothic architecture which was unbelievably built almost 900 years ago. If you're feeling fit, you can also climb up 275 steps for an exhilarating gargoyles-eye-view over the city's rooftops.
In addition, there's also an interactive exhibition covering 2,000 years of York history in The Undercroft below the cathedral, with excavated Roman barracks visible through glass floors and an illuminated manuscript that is 1000 years old.
Outside the Minster is a monument to the Roman Emperor Constantius Chlorus (AKA Constantine the Great). Constantine was declared Emperor in Eboracum, the then capital of the province of Britannia Secunda, known today as York. In 306 Constantine died while campaigning against the Picts. The statue of Constantine that sits outside York Minster, is near the spot where he was proclaimed Augustus. Also in Minster Yard is a Roman Column that was originally built in c100 AD. It was rebuilt in its present location in 1971 after being rediscovered by archaeologists beneath York Minster in 1969.
There is an admission fee to enter York Minster, however, as noted above, there is so much to be appreciated around Minster Yard for free.
10. York's Murder Mystery Trail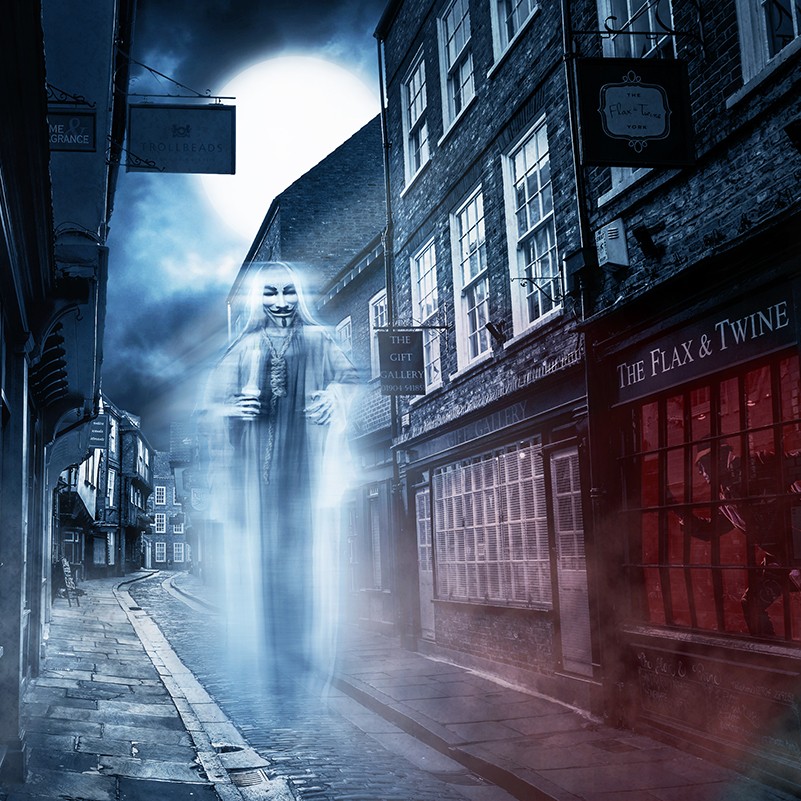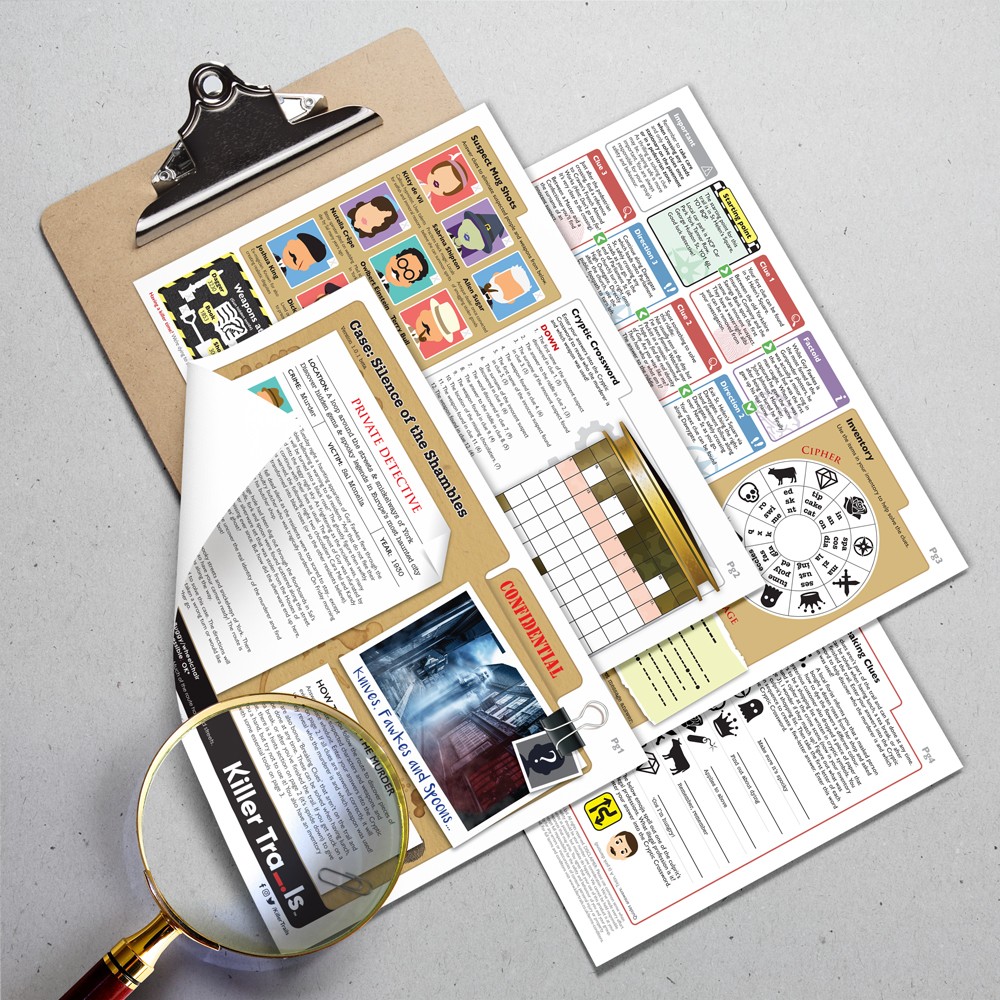 Call us biased, but we can't create a list of cool and unusual things to do in York without adding our Murder Mystery Trail, and it's for good reason.
Silence of the Shambles is a Murder Mystery style treasure hunt that takes you on a thrilling journey past historical landmarks and points of interest within the city walls. As you follow the route, you'll solve puzzling clues to discover pieces of evidence, eliminate suspected characters and weapons, and ultimately deduce whodunit.
As with all our trails, Silence of the Shambles is 100% outdoors and makes use of York's plethora of public spaces and pedestrian walkways. We firmly believe this meticulously crafted trail is the best way to discover York.
Numbers 4-9 on the above list can all be seen on the route of this trail. To get a more complete picture of what York has to offer, we recommend doing our York Murder Mystery Trail, followed by some celebratory treats at Betty's Cafe. Once you've had a good feed, head south to check out Clifford's Tower and Dick Turpin's Grave and spend the afternoon enjoying a leisurely walk along York's Medieval Walls to finish off an epic expedition and complete the entire list!
Check out our thrilling York Murder Mystery Trail in more detail.
Map of our top 10 cool & unusual things to do in York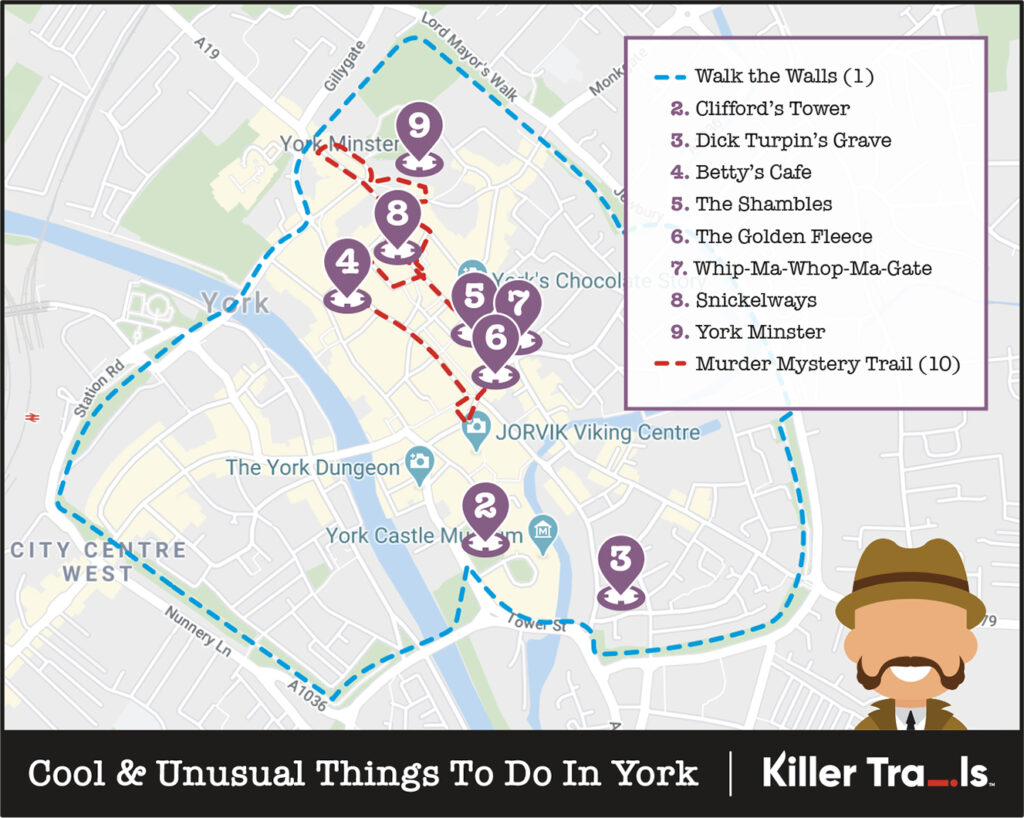 Phew, that's it!
As you can see, York is full of unusual and curious things to see and do. But we don't want to give too much away. There are plenty more hidden gems and historical landmarks to discover in York, and the best way to see them is with our York Murder Mystery Trail – Silence of the Shambles.
We hope we've helped you plot a killer day out! If there's something you feel should be featured on this list that we've missed, then please get in touch by leaving a comment!