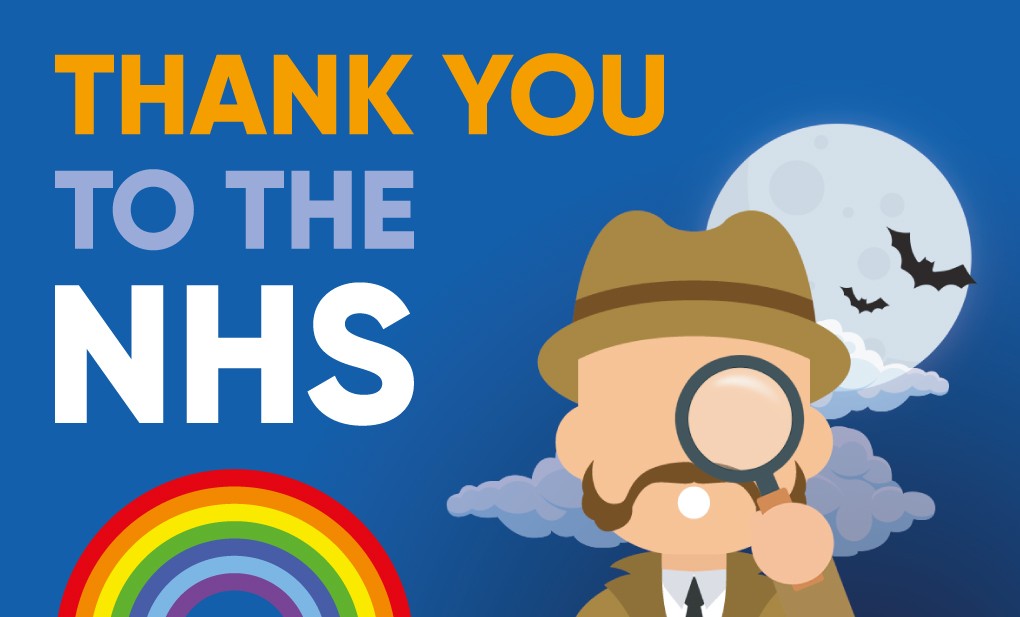 Notice: This discount has ended. Click here to see our latest emergency services discount!
This has been a difficult year for all of us. But, through it all, our heroes working for the NHS have dedicated themselves to our care, working tirelessly in the face of the Coronavirus pandemic. We have never needed the NHS and the professionals working within it more. We are truly grateful for your service and wanted to take the opportunity to say thank you.
40% off for all NHS staff
Nope, that's not a typo. If you work for the NHS and are interested in trying out one of our trails, then please do take advantage of this substantial discount. It's our little way of saying thank you for all your tireless efforts. Take your family along for a special day out on one of our imaginative trails to de-stress and have some fun. And make sure to get your partner or kids to pay!
How to get 40% off our trails
UPDATE (02/08/20): If your NHS email address ends in "@nhs.net" then you can order from our website now with the discount code "2020NHS40".
Alternatively, if your NHS email address ends in something different, simply contact us at here and we will get you added to the exclusive list. The discount code can be used until the end of August. Later this summer we will review the discount.
This discount is our way of saying thank you to all the heroes working for the National Health Service during this very difficult time. We are giving you our full gratitude as you continue to care for the nation during these crazy times.
The NHS website has also compiled a huge list of other discounts available for NHS staff. It is great to see so many businesses doing their bit to support our NHS heroes.
UPDATE (27/06/20): I couldn't see a dedicated Reddit community for discounts and offers for NHS staff. So… I've made one! Please feel free to add yours here also – reddit.com/r/NHSdiscounts/
UPDATE (01/09/20): This promotion has now ended. We said we would review this offer for NHS staff later this summer and we have. See our latest exclusive offer for NHS staff.