Creating killer products, one step at a time
To be totally honest, this business is an experiment. An exploration of our creative minds fuelled by an endless supply of toast and coffee (a lot of coffee). We really appreciate you checking out our website, and for anyone who shares their experiences with us – thank you for helping us to navigate this journey (seriously, it means a lot 🙏).
Killer Trails is run by Tom Kelly (Chief Everything Officer) and a band of designers and writers committed to bringing interesting locations to life. From our base camp in Leicester, we venture out across the country to reccy all the locations featured in our trails.
The recipe for a thrilling day out
Killer Trails focuses on creating well-designed trails that get your feet moving and your brains ticking, put a smile on your face, and don't cost a fortune. We delight in taking locations you might have visited 100 times (or never) and turning them into imaginative worlds where you can learn, socialise and explore.
We understand what gives our customers a thrilling day out (as we want the same!) and we strive to make each trail better than the last. We have a great feedback loop our trail detectives, which helps us to continually improve all current and future products. If there's something you think could be done better, or think something is missing from a trail, we'd love to hear from you.
Use our little grey cells for good
As well as being a creative outlet, from day one, we wanted to use this business, our resources and our imaginations as a force for good. The mission of our products is simple. We want to:
Make people smile
Bring friends and families closer together by solving ridiculous clues and stimulating those little grey cells
Get couch potatoes outside to absorb some essential Vitamin D
Inspire others to be passionate about exploring
Give people an affordable day out across the UK (our trail locations are now into double figures!)
Show people just how great Britain is
But we can do more
From day one, we've committed to giving 1% of all trail sales to our chosen Charity of the Year through our 1% For Good campaign.

This year our Charity of the Year is BBC Children in Need (CiN). In case you hadn't heard of them, CiN provide grants to projects throughout the UK which focus on children and young people who are disadvantaged. They are currently supporting over 3,000 local charities and projects in communities across the UK. The projects they fund help children facing a range of disadvantages, for example, poverty and deprivation; children who have been the victims of abuse or neglect or disabled young people.
We pledge to give 1% of our total trail sales to our Charity of the Year. You can follow and add to this year's donations via our JustGiving page.
We are interested in finding more creative ways to get involved with local communities. If you have an event that we'd be a good fit for, let us know!
If you choose to print our trails, please consider printing them on recycled paper.
Founded: 2020
# of trails: 19
Charity: BBC Children in Need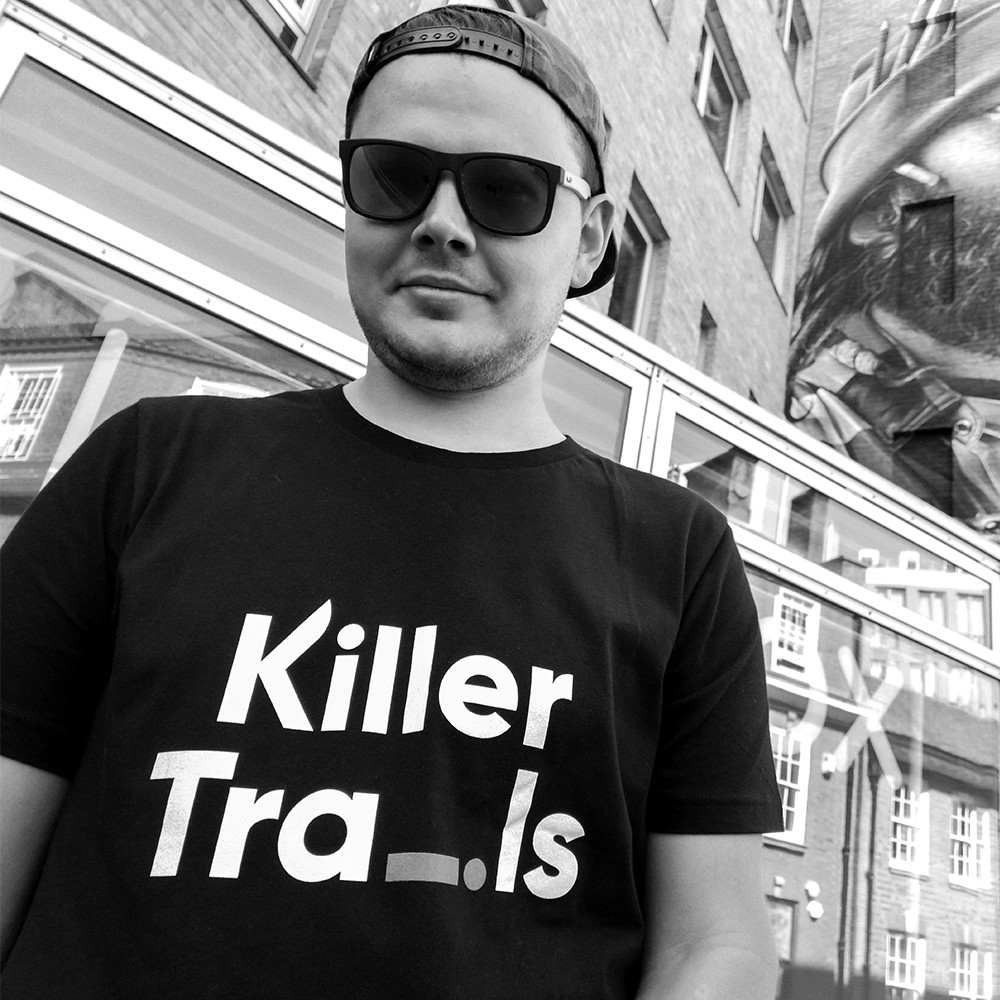 "Hey, super sleuths! Searching high and low around the site? Well, should you care to read, here is a little info about myself.
I love creating things that bring people together and put a smile on their faces. Here are a few things that no doubt led to Killer Trails:
I've been known to create many custom board games and DIY escape rooms for Christmas and birthday parties
I'm a big fan of Geocaching, escape rooms, board games, scavenger hunts, murder mysteries and anything that brings people together in a creative way
I invented and designed multiple award-winning novelty gifts in my early career as a graphic designer
I got a first in Product Design BSc (Hons) at Bournemouth University
After countless cups of coffee and many trips around the country, Killer Trails was born. This experiment brings together everything I'm passionate about: exploring, being creative, smiling and helping people. It's a lot of work, but it's so much fun. I really hope you enjoy the trails as much as I enjoy creating them! Thank you for stopping by!"