Hello, trail detectives!
With summer finally here, its time to get up and explore the great outdoors. And what better way to do it than with an immersive Murder Mystery Trail?! To celebrate summer's arrival, we have two great offers to get you going…

Get any two trails for £20 with the discount code 2for20,
or get any three trails for £27 with the discount 3for27
12 immersive adventures to choose from
Jump into an imaginative treasure hunt with a whodunit twist. Discover breathtaking landmarks, find clues, and solve puzzles as you follow the trail to catch the culprit!
Murder Mystery Trail details:
Our trails are self-guided walking tours around touristy hotspots.
Discover historical landmarks and hidden gems as you follow the route.
Solve clues to eliminate suspected characters and weapons and ultimately deduce whodunit.
Instantly downloadable trail.
Print onto A4 paper.
Ideal for groups of 2-6 people. Only one purchase is required per group, so it makes for an affordable day out!
Self-guided tour – do whenever you like and at your own pace.
Whether a local or visiting somewhere new, our trails are the best way to explore and learn about your surroundings.
Solve correctly, and you'll receive a certificate and a voucher towards your next trail!
Learn more about what to expect on our Murder Mystery Trails.
So, what else is new?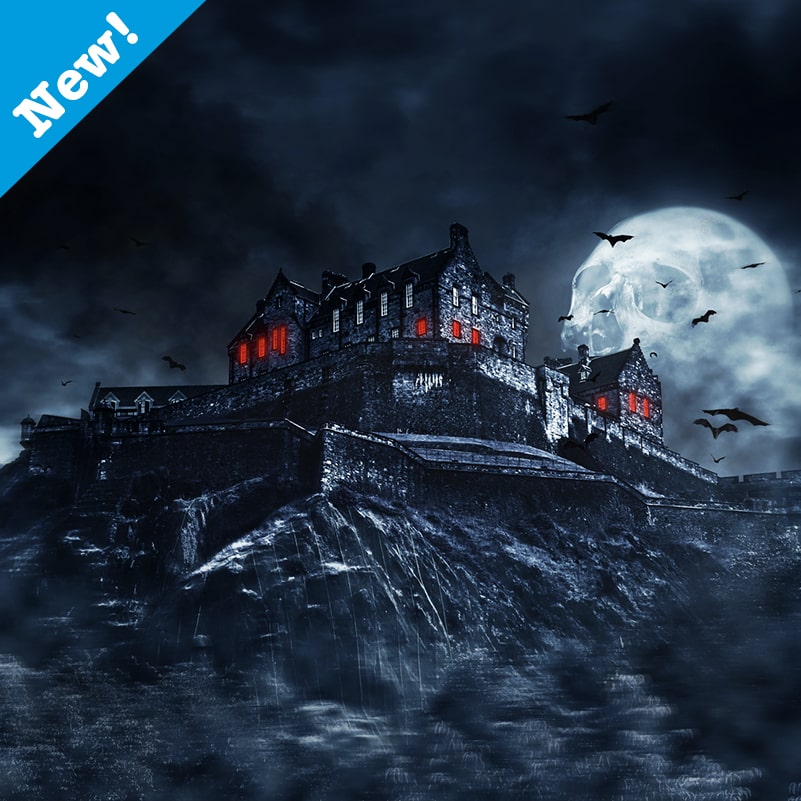 I am pleased to introduce our latest murder-mystery themed adventure – Thursday Murder Pubs. Located in the heart of Edinburgh's Old Town, this trail takes you on a tour past world-famous landmarks, hidden gems, and spooky old pubs to boot!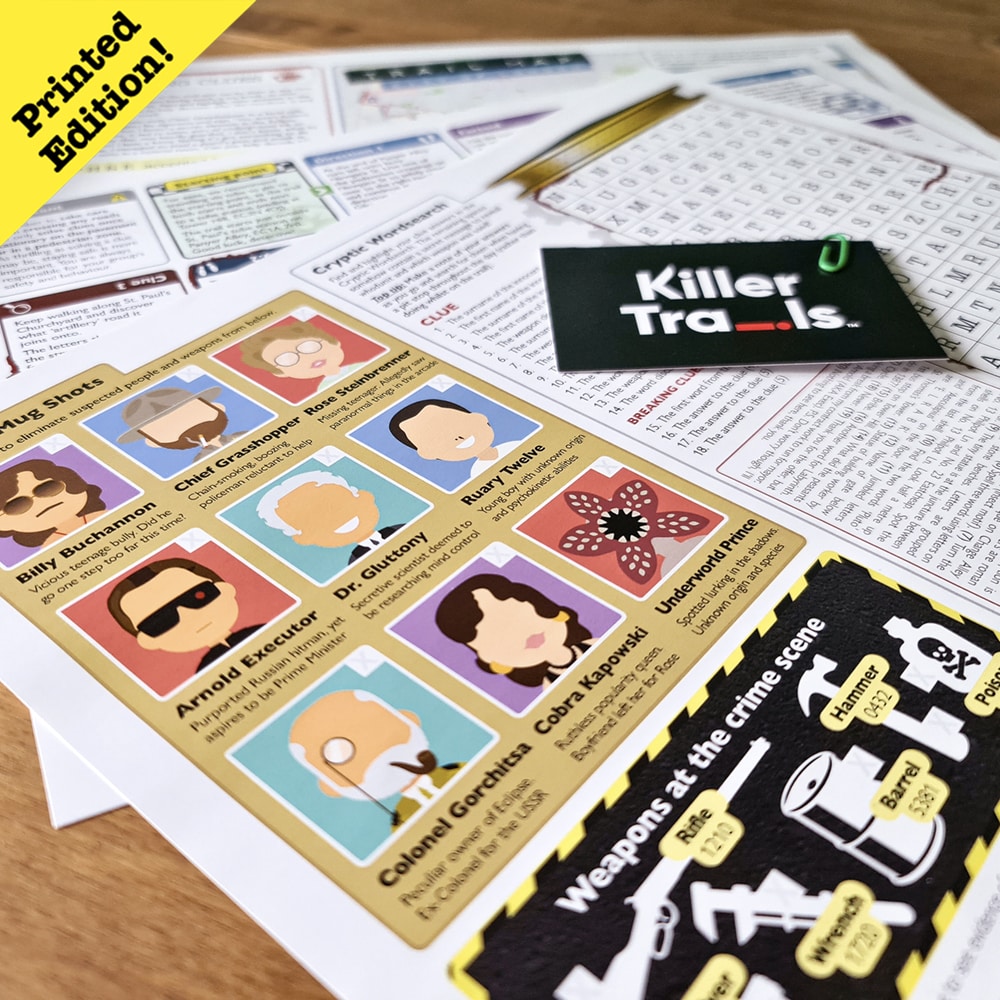 For the first time ever, we have a high-quality printed edition of one of our trails available in the Killer Trails store. This is a limited edition print run of the Weirder Things (V1.2.3) City of London Murder Mystery Trail. Only 250 produced. Once they're gone, they're gone!
Guaranteed to supercharge your summer!
Don't just take our word for it. Below are a few reviews from our happy trail detectives.
A great cheap day out"
I was in charge of planning a trip for my family, as a day out. They said to me that there were all money conscious and that I had to make it cheap. I stumbled across Killer Trails murder mystery and thought perfect! Around £13 in total for a mystery that all six of us could play, which worked out to be a few pound each between us! I printed the PDF file that was sent to me three times, and we split into three groups of two. This made us highly competitive and so much fun! We raved from start to finish to see who could complete it first, we were so competitive and the game was so good that every minute flew by, we were laughing and giggling bumping into each other, hiding our secrets and trying not to look obvious when we found something the entire way around! It was actually so much fun. I don't usually write long reviews but I thought this company well deserved one. What a great, cheap day out for my entire family. And also if we wanted to stick together we could have, and taken it slow and enjoyed the walk. Either way would work. 10/10
Hope everyone has a great summer!
*Promotion ends 31st August 2022. This can't be used in conjunction with any other offer or promotion. If the promotion is used for a printed paper edition of a trail, then the basket total will be an additional £2.