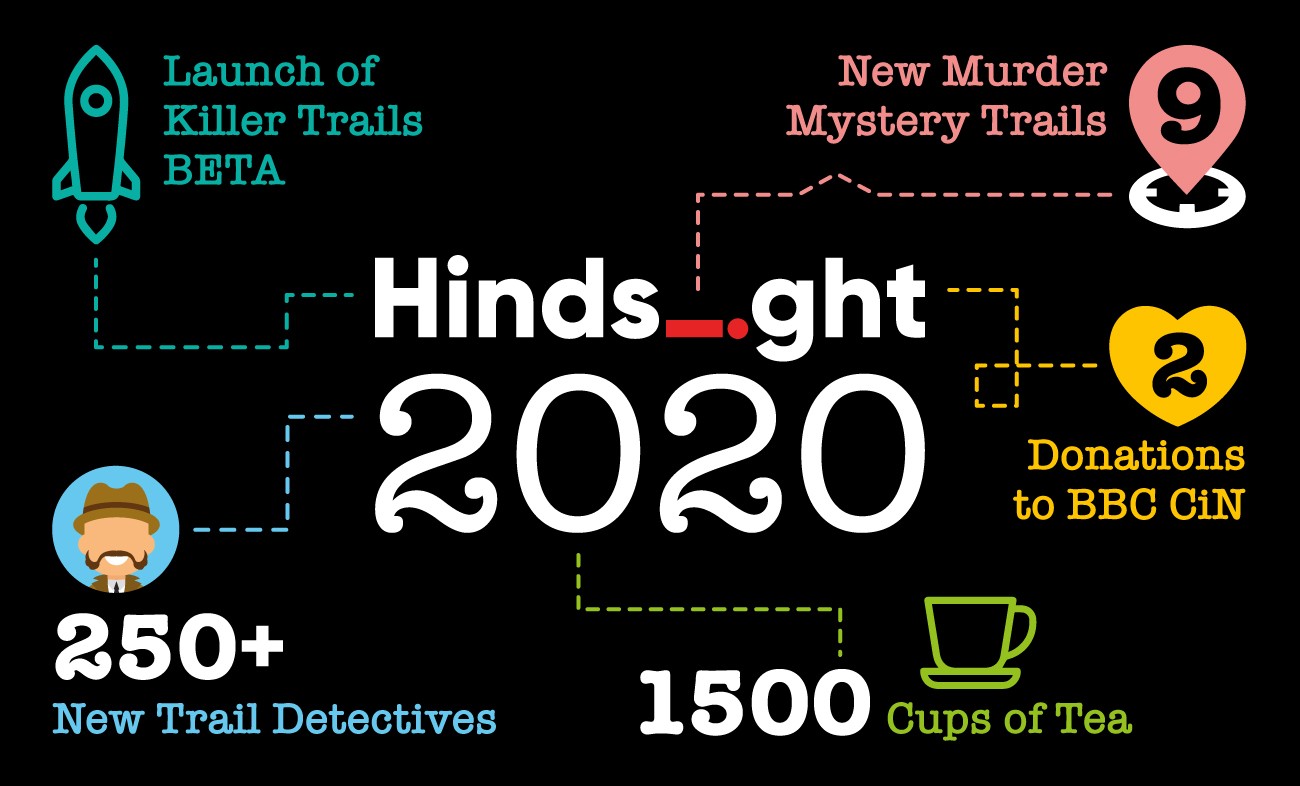 Well, what a year that a year turned out to be!…
Although we've all experienced ups and downs, I just wanted to take a moment and reflect on some of the positives we've experienced this year. Every cloud… and all that!
Firstly, I just wanted to say a massive thank you for stopping by Killer Trails during its first 6 months of its existence. And for anyone who engages with us – thank you so much for helping us to navigate this journey (seriously, it means a lot). We couldn't do it without you, our trailblazing detectives.
2020 Highlights for Killer Trails
A frantic lockdown 1.0 getting the Killer Trails BETA ready for launch
Officially opened the doors to Killer Trails in June
Launching 9 Murder Mystery Trails in 9 locations across the UK
250+ groups of trailblazing detectives have now taken on a Murder Mystery Trail
Priceless customer feedback received
Two quarterly donations made to BBC Children in Need via our  1% For Good campaign ?
Becoming an official member of Visit York
---
2020 Reviews of Killer Trails
We can't thank you enough for anyone who shares their trail experience with us. We are so grateful to receive your feedback. It truly helps us to shape all current and future projects. Below are just a few of our trailblazing detective's experiences.

Fabulous concept! Great fun looking up and down, finding new things and trying to beat each other at solving the clues.
Suitable for young and old.
We loved it!... read more Picked up the pen and clues off we went. Lots of stops on the way to discuss what next
Really enjoyed it and saw things we would not normally have seen

caro1NorfolkEngland


May 31, 2021

The murder mystery trail was so fun and such a unique and engaging way to look at things you wouldn't normally see, and learn things about York you might miss... read more at other attractions. It's affordable, fun, and something different. Easy to follow, simple instructions and the perfect level of clue difficulty for all!

paranormalpagan


May 28, 2021
Feedback via killertrails.co.uk
---
1% For Good ?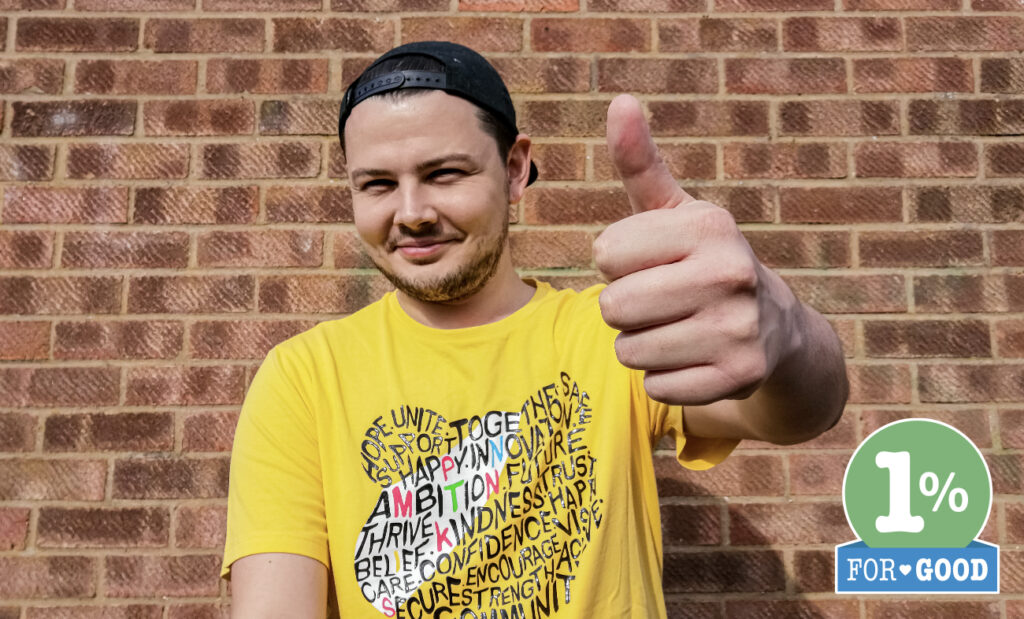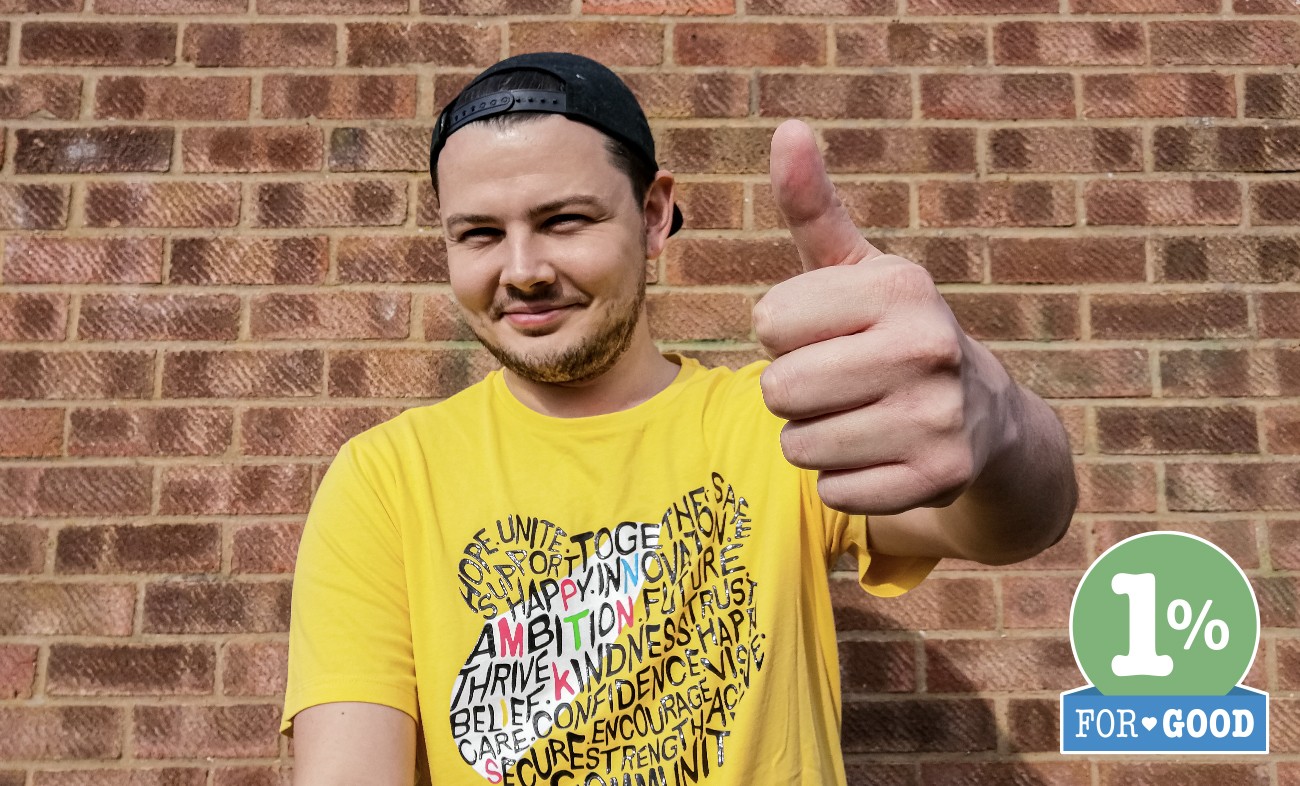 Since day one, we've committed to giving 1% of all trail sales to our chosen Charity of the Year through our 1% For Good campaign. This year our Charity of the Year is BBC Children in Need (CiN). All thanks to you, we've just made our 2nd quarterly donation to the charity. Including Gift Aid, we've now raised…
£54.57! ???
? If you keep doing our trails, we promise to keep donating to good causes. ?
---
Looking forward to 2021
With the pandemic coming under control, we're looking forward to a year with less social and travel restrictions, so we can get back to doing the things, and seeing the people we love. We expect 2021 to even busier, and we can't wait! Here are few things on the horizon for Killer Trails:
Leaving BETA phase. Official launch of Killer Trails
x3 new Murder Mystery Trails in 3 new locations (harder, longer and more immersive)
More rewards and incentives for trail detectives
Limited edition printed Murder Mystery Trails
More regional partnerships
NHS discount for 2021 ?
Watch this space.
Merry Christmas and a Happy New Year to you all! ?☃️?