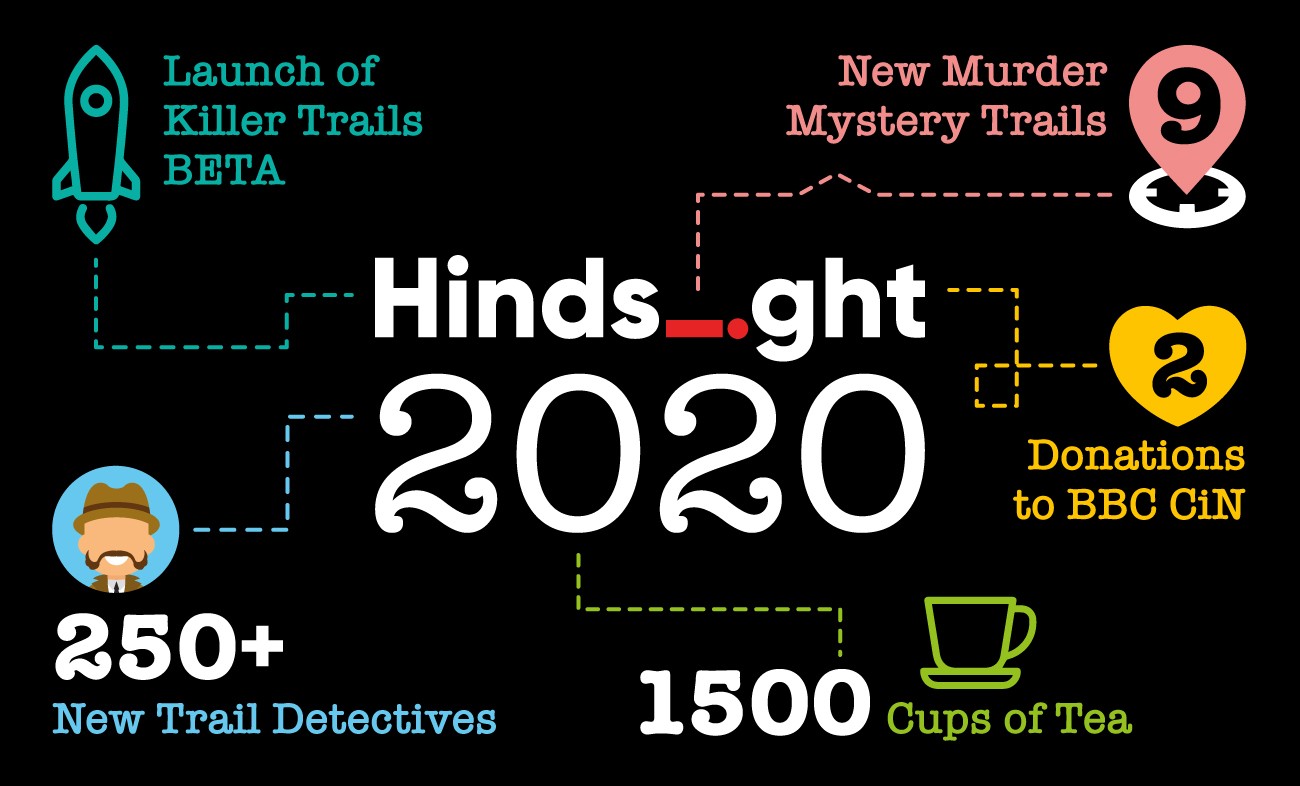 Well, what a year that a year turned out to be!…
Although we've all experienced ups and downs, I just wanted to take a moment and reflect on some of the positives we've experienced this year. Every cloud… and all that!
Firstly, I just wanted to say a massive thank you for stopping by Killer Trails during its first 6 months of its existence. And for anyone who engages with us – thank you so much for helping us to navigate this journey (seriously, it means a lot). We couldn't do it without you, our trailblazing detectives.
2020 Highlights for Killer Trails
A frantic lockdown 1.0 getting the Killer Trails BETA ready for launch
Officially opened the doors to Killer Trails in June
Launching 9 Murder Mystery Trails in 9 locations across the UK
250+ groups of trailblazing detectives have now taken on a Murder Mystery Trail
Priceless customer feedback received
Two quarterly donations made to BBC Children in Need via our  1% For Good campaign 💛
Becoming an official member of Visit York
---
2020 Reviews of Killer Trails
We can't thank you enough for anyone who shares their trail experience with us. We are so grateful to receive your feedback. It truly helps us to shape all current and future projects. Below are just a few of our trailblazing detective's experiences.
I was in charge of planning a trip for my family, as a day out. They said to me that there were all money conscious and that I had to... read more make it cheap. I stumbled across Killer Trails murder mystery and thought perfect! Around £13 in total for a mystery that all six of us could play, which worked out to be a few pound each between us! I printed the PDF file that was sent to me three times, and we split into three groups of two. This made us highly competitive and so much fun! We raved from start to finish to see who could complete it first, we were so competitive and the game was so good that every minute flew by, we were laughing and giggling bumping into each other, hiding our secrets and trying not to look obvious when we found something the entire way around! It was actually so much fun. I don't usually write long reviews but I thought this company well deserved one. What a great, cheap day out for my entire family. And also if we wanted to stick together we could have, and taken it slow and enjoyed the walk. Either way would work. 10/10

Inspiration776588


9/14/2020
Feedback via killertrails.co.uk
Very enjoyable. What a great way to walk around London. Looking for clues encourages you to look at buildings that you would otherwise have just walked past. Lots of blue plaques around, great to learn some interesting facts that you might not have seen.
Loved it. Loved the clues and the back streets it took us down. Great fun for a group to do
Loved seeing parts of my hometown that I'm ashamed to say I hadn't really noticed before! Great value for money, the story and whole idea was not something I'd done before.
Great fun and a good way to discover new places. I thought you had to get the tube everywhere in London, turns out everything is much closer than I thought.
My wife and I only had one night in Liverpool and this trail ticked all the boxes, we saw all the best sights while walking leisurely around the beautiful city centre. We will be doing more of these trails for sure.
We've been to Nottingham many times but this trail took us to places we hadn't visited before! Great fun.
Kids loved it. Great way to spend a Saturday afternoon with the family.
---
1% For Good 💛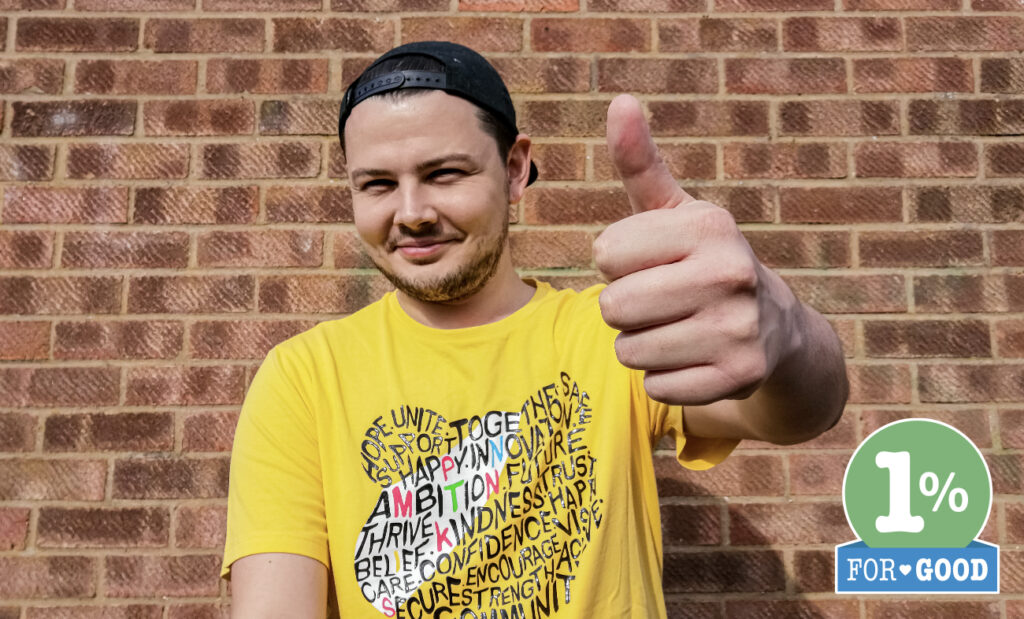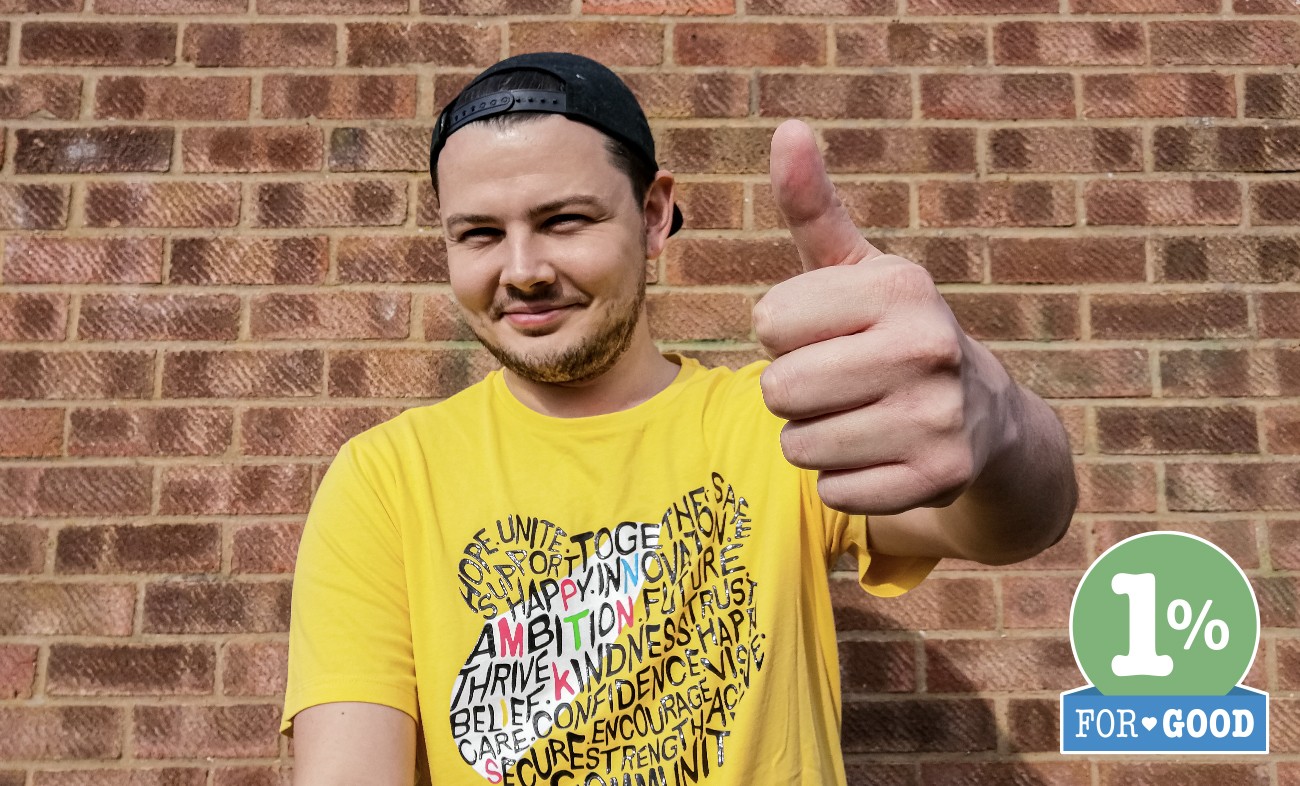 Since day one, we've committed to giving 1% of all trail sales to our chosen Charity of the Year through our 1% For Good campaign. This year our Charity of the Year is BBC Children in Need (CiN). All thanks to you, we've just made our 2nd quarterly donation to the charity. Including Gift Aid, we've now raised…
£54.57! 🎉🎉🎉
💛 If you keep doing our trails, we promise to keep donating to good causes. 💛
---
Looking forward to 2021
With the pandemic coming under control, we're looking forward to a year with less social and travel restrictions, so we can get back to doing the things, and seeing the people we love. We expect 2021 to even busier, and we can't wait! Here are few things on the horizon for Killer Trails:
Leaving BETA phase. Official launch of Killer Trails
x3 new Murder Mystery Trails in 3 new locations (harder, longer and more immersive)
More rewards and incentives for trail detectives
Limited edition printed Murder Mystery Trails
More regional partnerships
NHS discount for 2021 🌈
Watch this space.
Merry Christmas and a Happy New Year to you all! 🎅☃️🎄