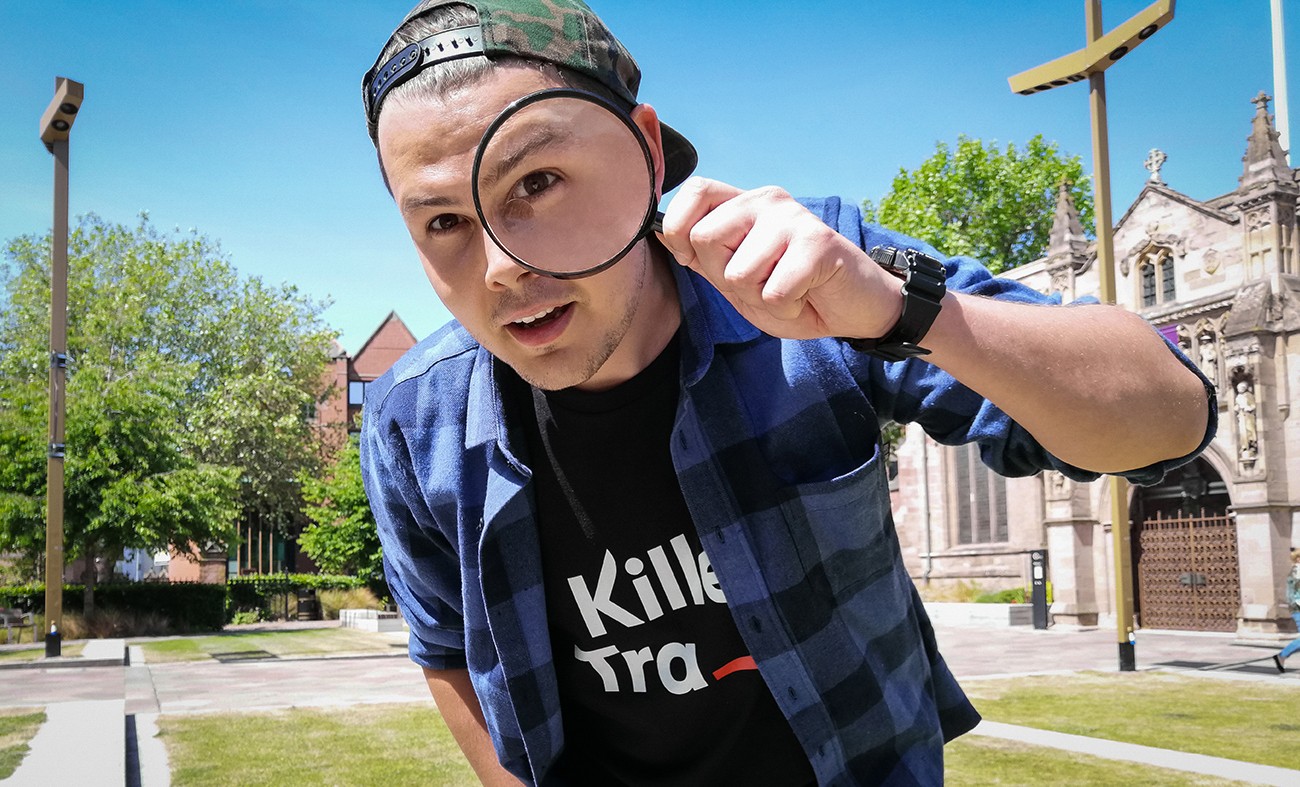 Hello super sleuths! After years of hard work, and countless cups of tea, we're pleased to finally launch the beta version of Killer Trails.
It's been a surprisingly busy few weeks in lockdown putting the finishing touches on a project that's been quietly crafted behind closed doors for a while now. So, if I may, I would like to introduce to you an endeavour that I'm really excited about – Killer Trails.
What is Killer Trails?
We create, manage and sell digital downloadable products we call 'Murder Mystery Trails'. Our trails offer a unique way to explore touristy hotspots around the UK. They are self-guided walking tours that take you on a thrilling journey past historical landmarks and points of interest. As you follow the route, you solve puzzling clues to discover pieces of evidence, eliminate suspected characters and weapons, and ultimately deduce whodunit. To get a better understanding, go check out our range of trails for yourself!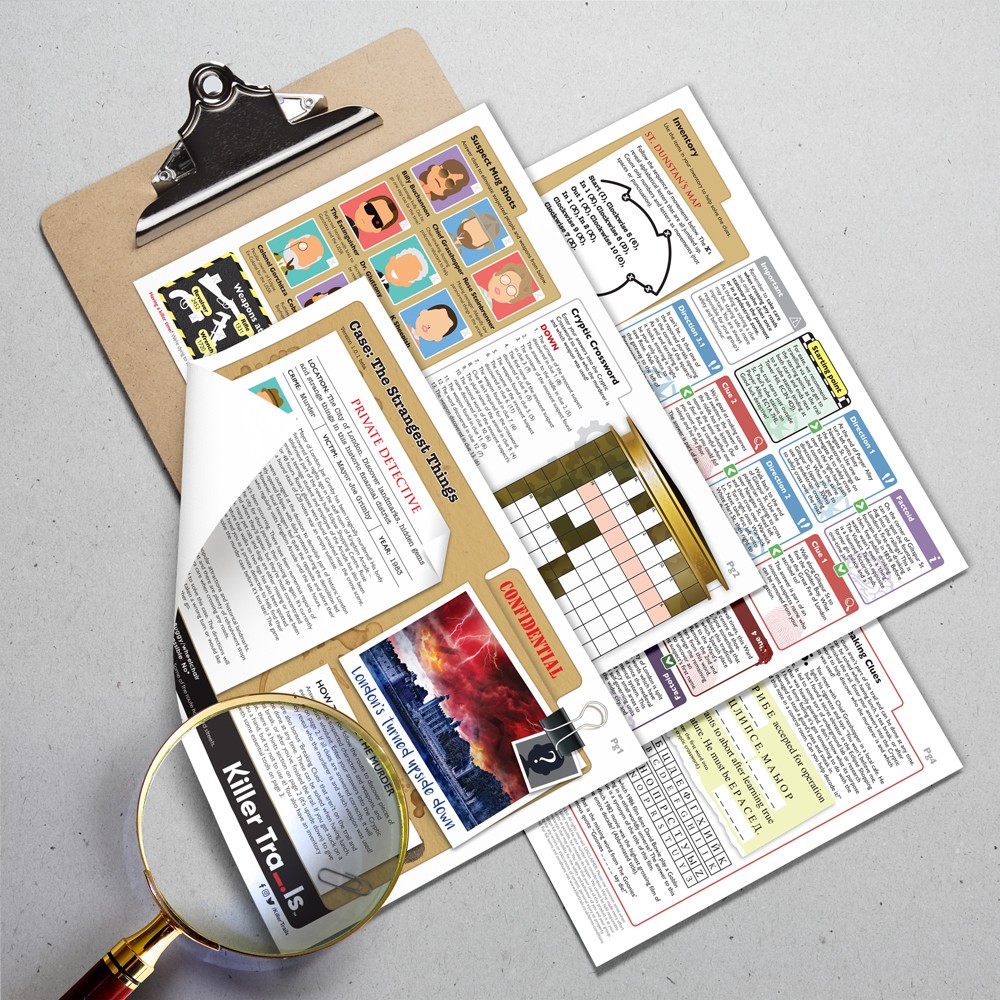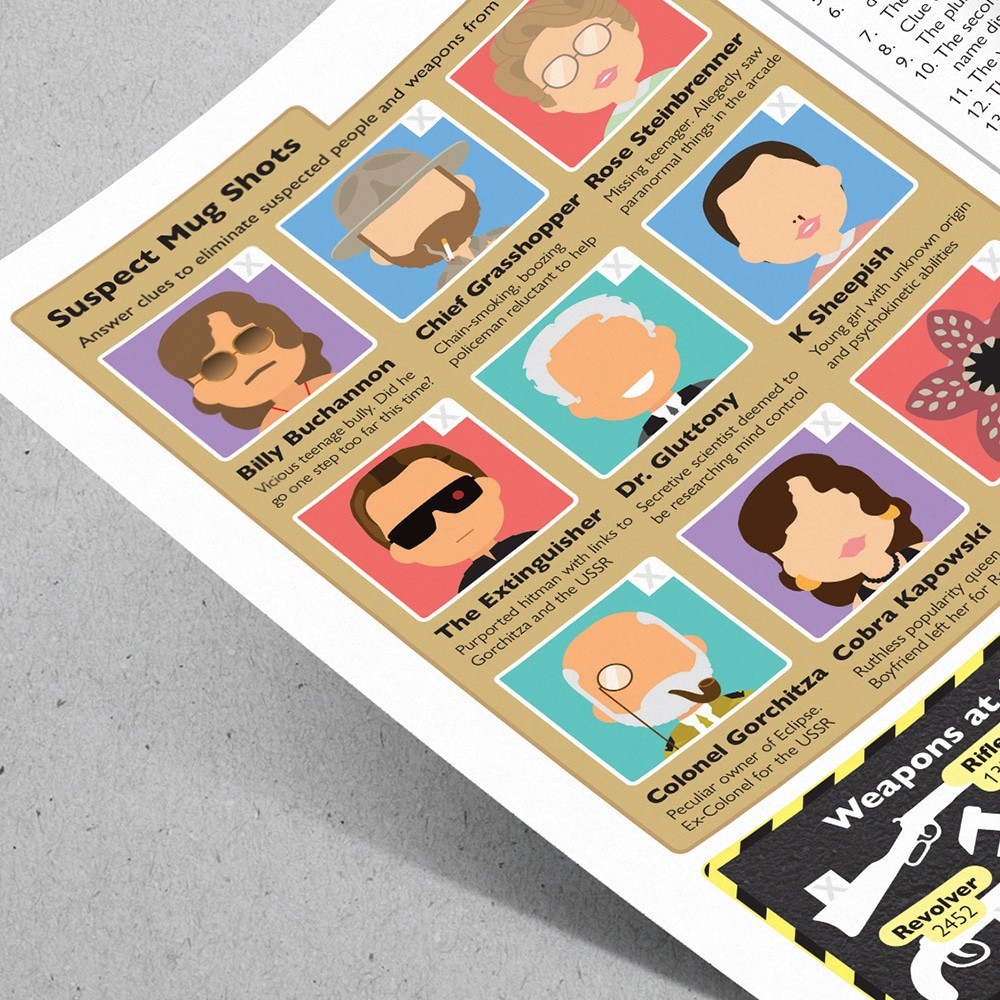 Post-lockdown launch (sort of…)
As the government continues to ease lockdown restrictions, we know people are desperate to do something fun and affordable, whilst staying local and social distancing of course. So, over recent weeks we've doubled our output to try and get our trails ready ASAP.
With non-essential shops opening and people feeling a little safer to head back into local city centres, we are tentatively launching our trails to give you something thrilling to do this summer.
Unfortunately, with pubs and restaurants not yet open, it isn't quite the same experience (we love stopping in a few pubs along the way). Having said that, they are still great fun and make an ideal activity for venturing back outside. If one of our trails is local to you, and you feel safe enough to do so, then go for it! But, please ensure you are keeping up-to-date with (and following) the government's instructions related to Coronavirus (COVID-19).
30% off your first order!
We believe our trails already make for an incredibly affordable day out. However, during our beta phase of testing, we are offering all customers 30% off their first order! Simply use the discount code KTBETA30 at the checkout to receive your one-time offer.
DISCOUNT CODE: KTBETA30
(now expired)
What's a beta test?
A beta test is an important part of our development that allows us to gather user feedback, technical data, test functionality and fix issues before our official launch. We'll likely be making several updates to the Killer Trails website and our Murder Mystery Trail products during this time. Let's see where this thing goes together!
Can I participate in the beta launch?
Yes! We believe we've dotted all the i's and crossed all the t's, but there will no doubt be some minor lingering errors that we will discover throughout this phase. And we would greatly appreciate your help.
We will be releasing approximately ten trails as beta products around the UK this summer. Follow us on social media, subscribe to our newsletter (all in our website footer) or keep checking back on our website to see when a mysterious case needs solving near you!
We really appreciate you checking out our website, and for anyone who purchases a trail and shares their experiences with us – thank you so much (seriously, it means a lot). In these early stages of our business, your input is critical to our development. If there's something you think could be done better, or think something is missing from a trail, we'd love to hear from you. Don't be shy!
Thanks for stopping by.